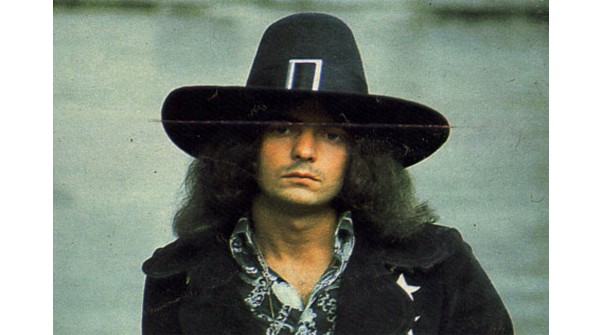 BLOODY ROOTS OF METAL GUITAR, PART ONE: THE 1970s
Week of April 4, 2015
Sat 4/4, 6PM ET
Sun 4/5, 2PM ET
Mon 4/6, 9AM ET
Tues 4/7, 4PM ET
Thurs 4/9, 9PM ET
Launching a monthlong investigation of metal guitar at the very beginning, host Ian Christe ("Sound of the Beast"/Bazillion Points) summons the smoky spirits of 1970s guitar idols Tony Iommi, Michael Schenker, Ritchie Blackmore, Brian May, Angus Young, Uli Roth, Eddie Van Halen, plus the embryonic guitar teams of Iron Maiden and Judas Priest. Know your Roots!
PLAYLIST:
SCORPIONS – "Sails of Charon" from TV MIX
BLACK SABBATH – "Warning" from BLACK SABBATH
DEEP PURPLE – "Child in Time" from IN ROCK
QUEEN – "Ogre Battle" from II
AC/DC – "Riff Raff" from GLASGOW 1978
UFO – "Lights Out" from STRANGERS IN THE NIGHT
VAN HALEN – "Atomic Punk" from VAN HALEN
JUDAS PRIEST – "Genocide" from TOKYO 1978
IRON MAIDEN – "Iron Maiden" from SOUNDHOUSE TAPES
Bloody Roots is Sound of the Beast author and Bazillion Points publisher Ian Christe's heavy metal history show on Sirius XM Liquid Metal channel 40. Launched in June 2004, each weekly show has examined another subgenre, band, movement, country, or theme in metal, punk, and heavy rock. Past episodes are available on-demand online from SiriusXM.com.