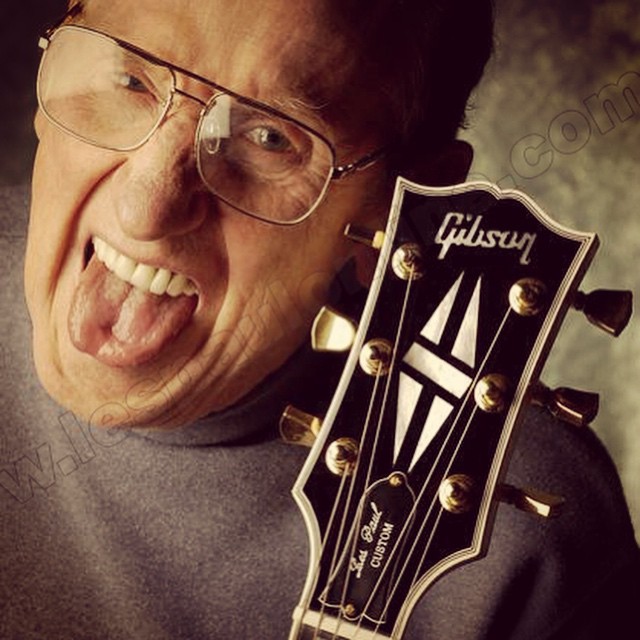 Bloody Roots of Les Paul's Metal Legacy at 100
Week of June 13, 2015
Sat 6/13, 6PM ET
Sun 6/14, 1PM ET
Mon 6/15, 9AM ET
Tues 6/16, 4PM ET
Thurs 6/18, 9PM ET
This week's metal history lesson celebrates what would have been the 100th birthday of electric guitar innovator and star player Lester Polsfuss, aka Les Paul. Proving the power of his elite signature guitar as a metallic weapon, host Ian Christe (Bazillion Points) uncovers evidence of the rhino lows and canary highs of Les Paul model guitars with live tracks from across the metal realm by Carcass, Slayer, Melvins, Mastodon, Sleep, Iron Maiden, Randy Rhoads, Trivium, and Shining. Know your Roots!
PLAYLIST:
OZZY OSBOURNE – "I Don't Know (live)" from AFTER HOURS 1981
CARCASS – "Heartwork (live)" from WACKEN 2008
IRON MAIDEN – "Killers (live)" from DECEMBER 1980
SLAYER – "Die by the Sword (live)" from THE ULTIMATE REVENGE
MELVINS – "The Bit" from WESTBETH 2009
MASTODON – "The Motherload (live)" from KIMMEL
SLEEP – "Dragonaut (live)" from SCION 2012
TRIVIUM – "Black (live) from CHAPMAN STUDIOS
ZAKK WYLDE – "Tribute to Les Paul (live)" from NASHVILLE 2009
SHINING – "I och med insikt skall du förgå (live)" from PARTY SAN 2009
Bloody Roots is Sound of the Beast author and Bazillion Points publisher Ian Christe's heavy metal history show on Sirius XM Liquid Metal channel 40. Launched in June 2004, each weekly show has examined another subgenre, band, movement, country, or theme in metal, punk, and heavy rock. Past episodes are available on-demand online from SiriusXM.com.