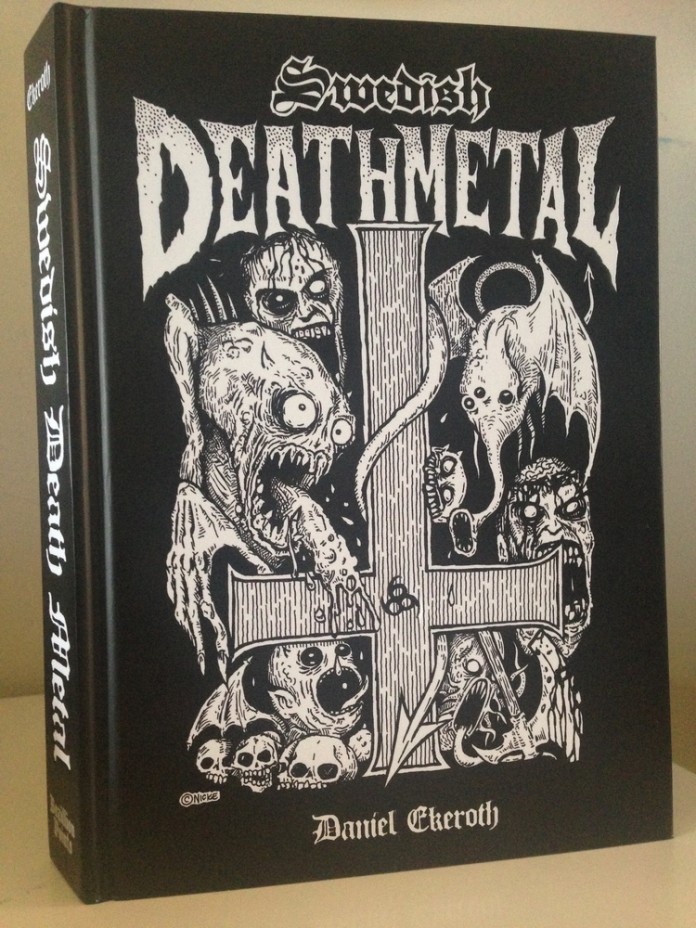 Cover art by Nicke Andersson
Thanks to our colleagues at Decibel Magazine and the metallic rascals at Metalsucks, this week brings two chances to win copies of the coveted (limited to 500) hardcover edition of Daniel Ekeroth's SWEDISH DEATH METAL .
Your first option is to come up with a humorous caption to a Carcass photo HERE:
http://www.metalsucks.net/2015/07/09/photo-caption-contest-win-a-copy-of-swedish-death-metal-a-book-by-daniel-ekeroth/
Or enter the eternal debate about what's the most important Swedish death metal band HERE:
http://decibelmagazine.com/blog/2015/7/13/contest-win-the-new-hardcover-swedish-death-metal-book
Either way—good luck, go with the grace of gamblers! But if the goddess Fortuna isn't on your side, you can always buy the book at www.swedishdeathmetal.com and mop up your tears with the free kick-ass patch.