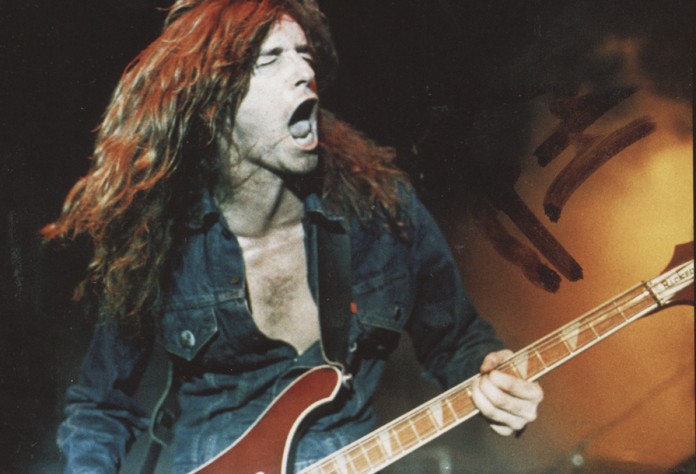 Denim-clad headbangers rejoice, Metallica's 1984 masterpiece Ride the Lightning turns 31 today. That means the album is far older than the ages of anyone playing on the record, plus it makes this the first anniversary of our 30th anniversary post, detailing how Harald Oimoen's raging Cliff Burton photo ended up on the album sleeve. Read on!
http://159.203.83.220/2014/07/26/murder-in-the-front-row-metallicas-ride-the-lightning-turns-30/
Harald Oimoen and Brian Lew's Bay Area mighty metal history book MURDER IN THE FRONT ROW includes over 400 photos from the crucial early years of Bay Area thrash metal. Get it!