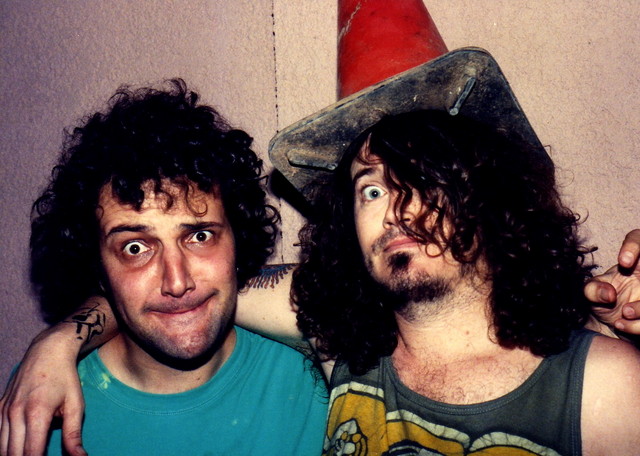 Meat Puppets - Walking Boss 10/06/12: Track 16 - Santa Monica, CA
Meat Puppets perform "Walking Boss" at the
WE GOT POWER!
exhibit closing, Track 16, Santa Monica, 10/06/12
.
Bazillion Points author, filmmaker, and all-around DIY legend David Markey sits down this week with old pal Cris Kirkwood of the Meat Puppets on Kirkwood's podcast. Markey and the Meat Puppets have crossed paths many, many times dating back to the dawn of hardcore punk. Two years ago, the Puppets played the closing ceremony of the book release exhibit for Markey and Jordan Schwartz's WE GOT POWER!: Hardcore Punk Scenes From 1980s Southern California.
The Gagosian Gallery's Ben Lee Ritchie Handler joins DIY veterans Markey and Kirkwood to dive deep into a myriad of topics including the connection between punk rock and art; the influential role of self-published fanzines; and how young David Markey documented the LA hardcore scene with his Super 8mm film camera. Drop in and tune out:
[soundcloud url="https://api.soundcloud.com/tracks/216972116″ params="auto_play=false&hide_related=false&show_comments=true&show_user=true&show_reposts=false&visual=true" width="100%" height="150″ iframe="true" /]
Check out:
The Meat Puppets also feature heavily in Bruce Pavitt's ode to DIY music in the 1980s, SUB POP USA: The Subterranean Pop Music Anthology.