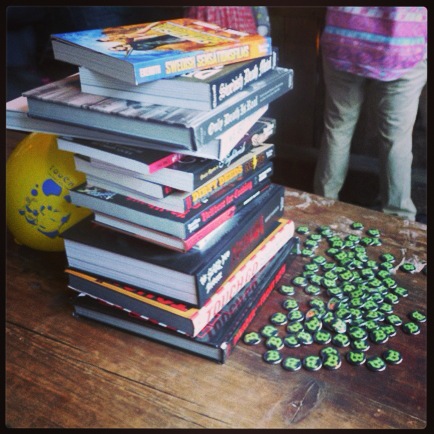 Bazillion Points has consolidated warehouses, and in the process we discovered several boxes of bookstore display copies. These are essentially unread, excellent condition books with slight marks on the covers or bent corners from bookshop browsing.
Current titles available for as little as $5.00 (updated hourly, contact us with your requests):
Heavy Metal Movies
Sub Pop USA
Metalion: The Slayer Mag Diaries
Murder in the Front Row
NYHC
What Are You Doing Here?
Only Death Is Real
Swedish Sensationsfilms
Take advantage of heavy discounts, up to 75% off cover prices on our cherished books. Stock up on powerful presents and fill the gaps in your own Bazillion Points bookshelf. Read loudly and please share!