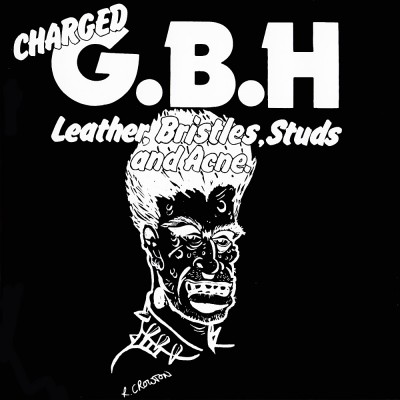 GBH - Leather,Bristles,Studs And Acne (FULL ALBUM)
Thirty-four years ago this weekend, pioneering U.K. punk band GBH released the scorching and innovative debut twelve-inch Leather, Bristles, Studs and Acne—a benchmark release for the Hardcore Punk scene that was bubbling throughout the world in the early 1980s.
Along with Discharge's Hear Nothing, See Nothing, Say Nothing, the Exploited's Punk's Not Dead, and Blitz's Voice of a Generation, the eight-song GBH record opened a fresh chapter in British punk, while signaling throughout the world that the U.K. had more to offer than Duran Duran and Adam and the Ants.
Bazillion Points is happily plugging away today on an upcoming North American release of City Baby, the autobiography of GBH bassist Ross Lomas.  We'll be done soon. In the meantime, keep crankin' Leather, Bristles, Studs and Acne and the rest of the GBH catalog. Every song is a classic!