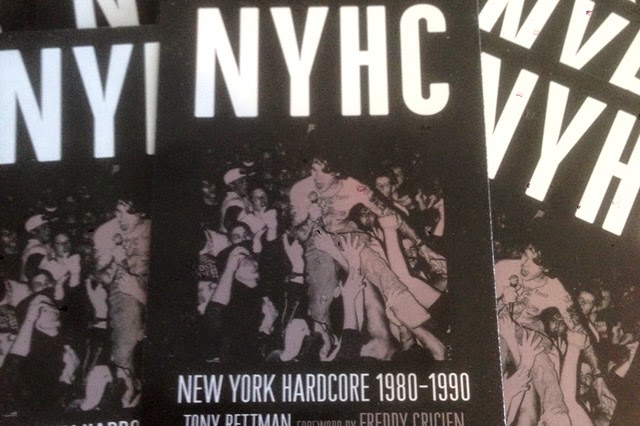 NYHC: New York Hardcore 1980-1990 cover stars Agnostic Front will be knocking over chile and gumbo bowls down South this November as they tour with Detroit hardcore veterans Ricochet. Check this calendar:
November 10 / Siberia, New Orleans, LA
November 11 / Walter's, Houston, TX
November 12 / Three Links, Dallas, TX
November 13 / Sidewinder, Austin, TX
November 14 / Jack's Bar, San Antonio, TX
November 15 / Boozers, Corpus Christi, TX
Until we see you in those swampy slam pits, keep up on the progress of the Agnostic Front documentary, The Godfathers of Hardcore, being directed by Blood For Blood's Ian McFarland. Follow the film on Facebook or on McFarland's blog.
And brush up on NYHC history with a copy of NYHC: New York Hardcore 1980 – 1990, courtesy of us.