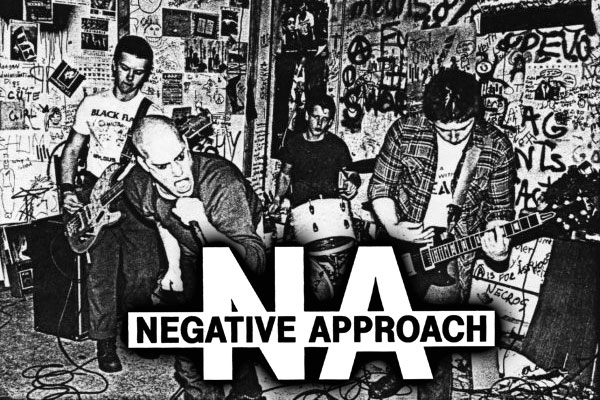 The ever-relentless Negative Approach, featuring TOUCH AND GO cover model/Detroit punk legend John Brannon, will hit the road this November for a precious round of bruising dates.
Highlights include a stopover at Phil Anselmo's Housecore Horror Festival in San Antonio, TX, and a string of East Coast dates with current kings of NJ weisenheimer-core, the Night Birds.
See you at the dates below, be sure to bring proper ear protection for Brannon's scorching howl.
November 11, Fubar St., Louis, MO
November 12, The Yeti, Tulsa, OK
November 13, Three Links, Dallas, TX
November 14, Aztec Theatre, San Antonio, TX
November 16, Siberia, New Orleans, LA
November 17, Handlebar, Pensacola, FL
November 18, Will's Pub, Orlando, FL
November 19, Churchill's, Miami, FL
November 20, Underbelly, Jacksonville, FL
November 21, Atlantic, Gainesville, FL
November 22, The Earl, Atlanta, GA
November 23, Strange Matter, Richmond, VA
November 24, the Pinch, Washington, DC
November 25, Funhouse, Jersey City, NJ
November 27, Headroom Stages, Brattleboro, VT
November 28, Middle East Upstairs, Boston, MA
November 29, Acheron, Brooklyn, NY
TOUCH AND GO: The Complete Hardcore Punk Zine, 1979-1983, by Tesco Vee and Dave Stimson