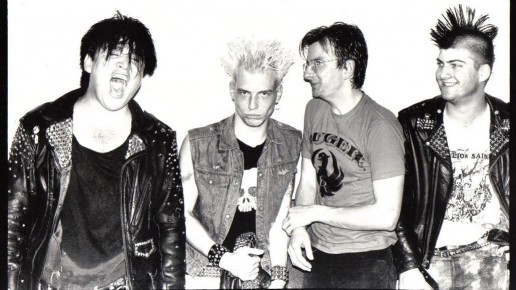 Pioneering early-'80s San Diego hardcore band Battalion of Saints (just featured last week on our publisher Ian Christe's Sirius XM show) are back and ready to rage with a three-song 7″ EP coming from Southern Lord on October 30th.
This caustic and abrasive Southern California band landed the beginning of the American hardcore movement. Their self-released 1982 debut EP, Fighting Boys, is a prime example of the homespun fury exploding from all ends of the country at the time. The follow-up, Second Coming, from a year or two later, is just a killer example of metallic hardcore that could hold its own against whatever UK bands like GBH, Discharge, or Broken Bones had to offer.
Battalion Of Saints - the second coming (FULL ALBUM)
Check your trusty copy of TOUCH AND GO: The Complete Hardcore Punk Zine '79–'83  for a classic Q&A session with Tesco Vee, featuring such journalistic gemstones as:
Tesco Vee: How many femmes are ready to fondle your M-16s after you play?
Battalion of Saints: FUCKLOADS
Mike Wallace, eat your heart out!
The upcoming Battalion of Saints EP is available for pre-order on clear vinyl via the Southern Lord website.