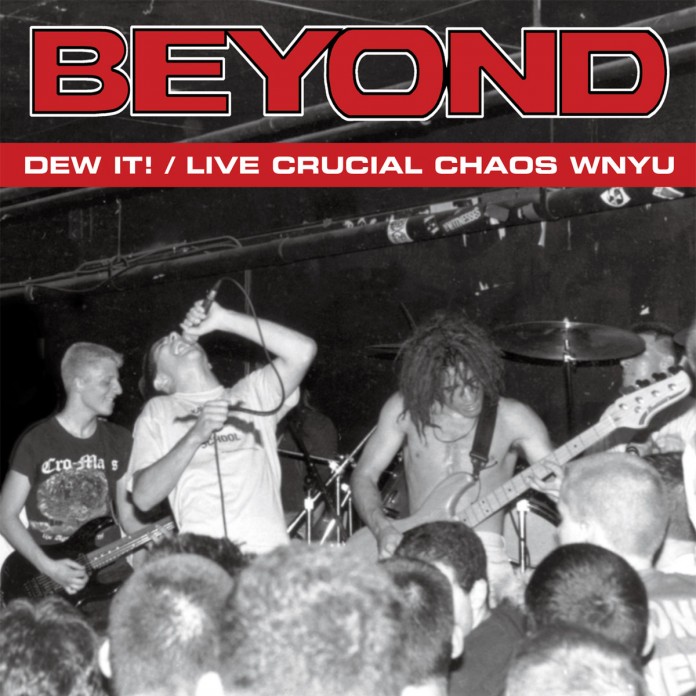 Revelation Records releases the seminal NYHC demo for its first time on vinyl this week; includes full WNYU live recording plus liner notes by NYHC author Tony Rettman
The late-'80s period of NYHC yielded many demo tapes that are now precious as gold. None surpassed the out-of-nowhere jolt to the moshing masses provided by Long Island's Beyond and their "Dew It!" demo in the early part of 1988. Combining a love for the D.C. sound of Minor Threat and Dag Nasty with a covert sprinkling of musical chops picked up as Long Island metalheads hanging out at Sam Ash music stores, Beyond came up with something truly matchless.
Beyond - Dew It! 1988 Demo
The band's metal roots in the band Radical Behavior were championed on this very blog back in 2008, when we posted the 8-song Rad Behavior demo 1985:
http://159.203.83.220/2008/09/19/what-do-you-know-about-rad-behavior/
Later, members of Beyond would go on to be in important NYHC post-hardcore bands including Quicksand, Burn, and 108. So now, many years later, Revelation Records is releasing the classic demo on vinyl, adding a session the band recorded for legendary WNYU hardcore radio show Crucial Chaos. Also thrown into the package is a booklet of photos and flyers accompanied with liner notes written by NYHC: New York Hardcore 1980–1990 author Tony Rettman.
The LP titled Dew It!/Live Crucial Chaos is available for order this week directly from Revelation Records. Throw in copies of NYHC, Touch and Go, and We Got Power! while you're shopping there.