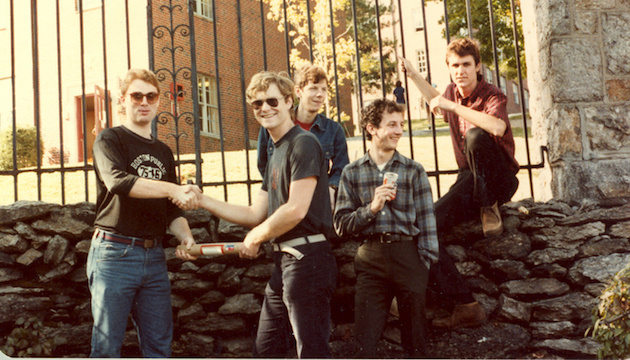 In 1979, Middle Class from Santa Ana, California, released their debut 7″, Out of Vogue. Today the record is considered one of the blueprints for American hardcore, right alongside the Bad Brains' "Pay to Cum" 7″, the Stimulators "Loud Fast Rules!" 7″, and Black Flag's "Nervous Breakdown." None of this records even hinted at a connection to tap dancing, though.
Today, over 35 years since the release of "Out of Vogue," an official video has been released for the EP's title cut. Check out the video below, and then head over to Noisey to read an interview with the band's vocalist, Jeff Atta, conducted by NYHC: New York Hardcore 1980-1990 author Tony Rettman.
The Middle Class "Out of Vogue" Danced by Rob Zabrecky Official
Middle Class definitely served as inspiration on many of the bands featured in both WE GOT POWER!: Hardcore Punk Scenes From 1980s Southern California and TOUCH AND GO: The Complete Hardcore Punk Zine '79–'83, two of our books which map out the early U.S. hardcore scene as it happened. Middle Class even played the closing party for the WE GOT POWER! book release exhibition back in 2012. Read 'em and weep !
WE GOT POWER!: Hardcore Punk Scenes From 1980's Southern California