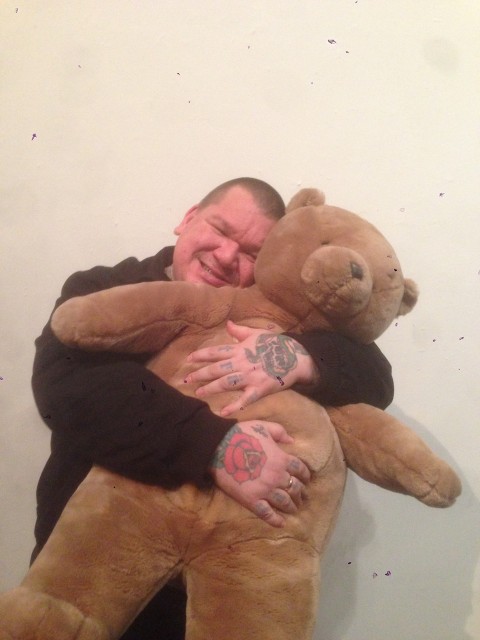 Above: Sheer Terror frontman Paul Bearer and friend at the Dec. 2014 release party for NYHC: New York Hardcore 1980–1990, by Tony Rettman
If you happen to find yourself in Deutschland this weekend, consider yourself one lucky hardcoremeister or punkenfrau. NYHC's ugly and proud Sheer Terror will be doing a clenched fistful of dates in Germany starting at the Adbera in Biberach on Thursday, November 19th. If you just can't hate enough, follow them to Hamburg, Leipzig, and Hasselt, Belgium in coming days.
SHEER TERROR LIVE:
November 19: Adbera, Biberach, Germany
November 20: Monkey Club, Hamburg, Germany
November 21: Conne Island, Leipzig, Germany
November 22: Muziiekodroom, Hasselt, Belgium
So Germans and Belgians, come out and see a legendary NYHC band in the flesh, and bask in that special kind of warmth that only Sheer Terror frontman Paul Bearer brings to a room. Just don't hate them because they're beautiful!
Paul Bearer Live Stage Banter ( SHEER TERROR )
NYHC: New York Hardcore 1980–1990