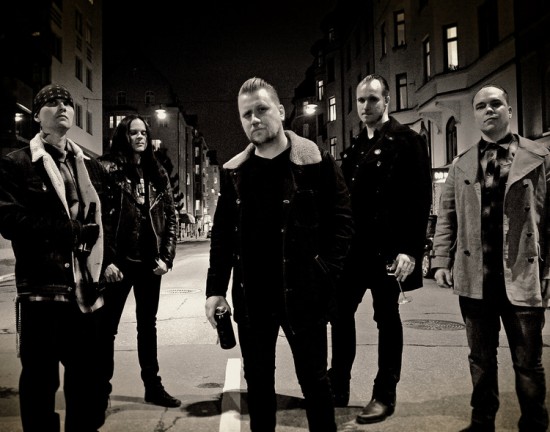 The always-active SWEDISH DEATH METAL author Daniel Ekeroth has unleashed another crushing rock and roll offering via IRON LAMB, his band featuring past and present members of Repugnant, Bombstrike, Martyrdöd, General Surgery, Dismember, Insision, and maybe even Ghost.
This just in from the Decibel magazine blog:
Stockholm hard rock quintet Iron Lamb features Swedish Death Metal scribe Daniel Ekeroth on axe. Their new video for "Mockingbird" was just filmed this Halloween in their hometown's 'burbs, and is a who's-who of the Stockholm underground. Try and pick out the whopping 50 bands included!
Iron Lamb - Mockingbird (Official Music Video)
"This is the third official music video from Iron Lamb´s second full-length, Fool's Gold, released in January 2015 by High Roller Records," says vocalist Johan Wallin. "The video was made by Super Lino Puro Productions, who previously worked with acts such as Sister and GRGA, and the song 'Mockingbird' displays another dimension of the band's broad but always ass-kicking sound. Submit to rock and/or roll!"
SWEDISH DEATH METAL, by Daniel Ekeroth