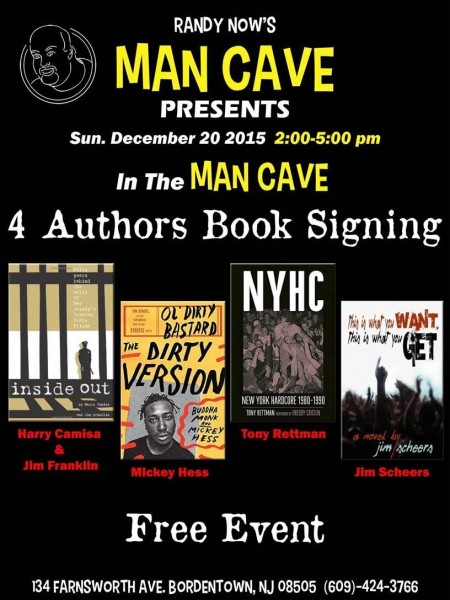 Music-crazed people of New Jersey, come get an NYHC book signed by Tony Rettman on his hometown soil!
Should fortune lead you to South Jersey this Sunday, December 20th, be sure to seek out Randy Now's Man Cave, at 134 Farnsworth Avenue in Bordentown, NJ. Starting at 2PM, NYHC: New York Hardcore 1980–1990 author Tony Rettman will be signing copies of his book there, alongside authors Mickey Hess (Ol' Dirty Bastard: The Dirty Version), Jim Sheers (This Is What You Want, This Is What You Get) and Harry Camisa (Inside Out).
Come get a piece of Rettman the Jersey boy. Don't let his surly attitude fool you, know what I mean?
More info here:
http://www.mancavenj.com