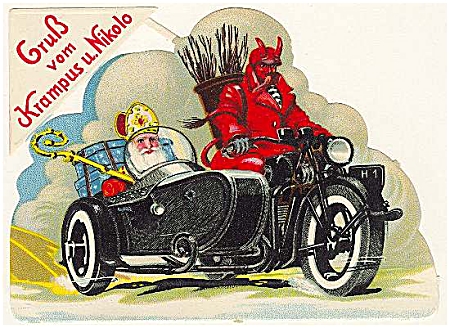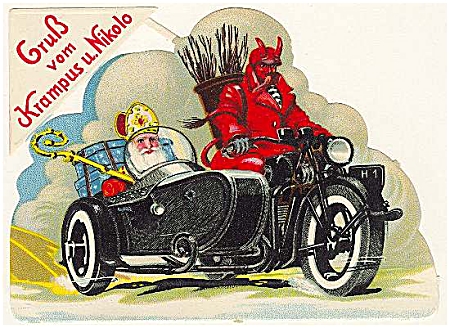 BLOODY ROOTS WISHES YOU A VERRRY METAL XMAS on Sirius XM
Week of December 19, 2015
Sat 12/19, 6PM ET
Sun 12/20, 1PM ET
Mon 12/21, 9AM ET
Tues 12/22, 4PM ET
Thurs 12/24, 9PM ET
Put metal heritage in your stocking this year, or under the burning trees of your favorite metal cohorts. Get something worth celebrating—heavy reading from Bazillion Points! Thank you.
Wreck the halls with noise and laughter! This holiday season, Bloody Roots takes a stab at upsetting and replacing the maddening mindlessness of cornball Christmas music. Join Ian Christe ("Sound of the Beast"/Bazillion Points) for a full leather stocking of real holiday heaviness by Halford, King Diamond, Black Breath, Type O Negative, 220 Volt, Tankard, Venom, and many more. Happy holidays… from Bloody Roots!
PLAYLIST
KING DIAMOND – "No Presents For Christmas" from NO PRESENTS FOR CHRISTMAS
HALFORD – "Christmas For Everyone" from HALFORD III: WINTER SONGS
NEKROGOBLIKON – "Goblin Christmas Armageddon Part I" from GOBLIN ISLAND
DORO AND TOM ANGELRIPPER – "Merry Metal X-Mas" from
VENOM – "Black Christmas" from METALPUNK
BLACK BREATH – "Christmas In Hell" from DEMO 2006
TANKARD – "Fuck Christmas" from
HANOI ROCKS – "Dead By X-mas" from LOST IN THE CITY
220 VOLT – "Heavy Christmas" from MADE IN JAMTLAND LIVE
SADIST – "Christmas Beat" from CRUST
SANTA CLAUS – "Unsub" from SANTA CLAUS 2014
TYPE O NEGATIVE – "Red Water" from OCTOBER RUST
NEKROGOBLIKON – "Goblin Christmas Armageddon Part II" from GOBLIN ISLAND
OLD MAN GLOOM – "Christmas Eve" from CHRISTMAS
LEMMY BILLY GIBBONS DAVE GROHL – "Run Run Rudolph" from METAL XMAS
Bloody Roots is Sound of the Beast author (and Bazillion Points publisher) Ian Christe's heavy metal history show on Sirius XM Liquid Metal channel 40. Since June 2004, each weekly show has examined another subgenre, band, movement, country, or theme in metal, punk, and heavy rock. The show is available on-demand online from SiriusXM.com.