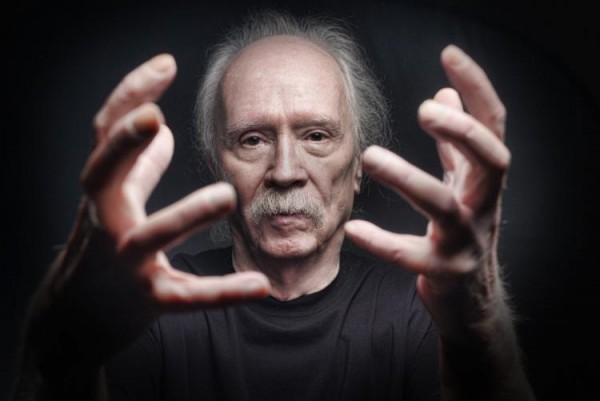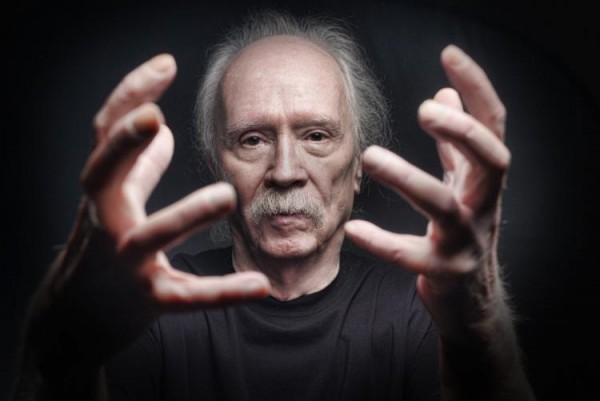 John Carpenter (Photo by Kyle Cassidy)
BLOODY ROOTS YEAR-END 2015 INSTRO-METAL SHOW
Week of December 26, 2015
Sat 12/26, 6PM ET
Sun 12/27, 1PM ET
Mon 12/28, 9AM ET
Tues 12/29, 4PM ET
Thurs 12/31, 9PM ET
For the final new Bloody Roots metal history lesson of 2015, we shut down the vocals
and let in the pouring deluge of 2015's best metal instrumentals. From blues-doom to epic neoclassical masterpieces, behold the instrumental majesty of Kalpa, Tempel, Zombi, Sannhet, Trna, and film director John Carpenter. R.I.P. 2015…let the new era begin, and know your Roots!
Lay 2015 to rest with an addition to your metal reading library, pick up a strong, silent book from Bazillion Points. Thank you.
PLAYLIST:
SANNHET – "The Revisionist" from THE REVISIONIST
JOHN CARPENTER – "Night" from LOST THEMES
GLEB PORO – "Hovala" from MMXIV
ZOMBI – "Mission Creep" from SHAPE SHIFT
KALPA – "False Transmissions" from SEQUENCES
TEMPEL – "Carvings in the Door" from THE MOON LIT OUR PATH
TRNA – "A Drop in the Ocean" from PATTERN OF INFINITY
VULVODYNIA – "New World Order" from Finis Omnium Ignorantiam
CEMETERY ABYSS – "Track 1" from FULL ALBUM 2015
TANK86 – "Vault" from OBEY
Bloody Roots is Sound of the Beast author (and Bazillion Points publisher) Ian Christe's heavy metal history show on Sirius XM Liquid Metal channel 40. Since June 2004, each weekly show has examined another subgenre, band, movement, country, or theme in metal, punk, and heavy rock. The show is available on-demand online from SiriusXM.com.