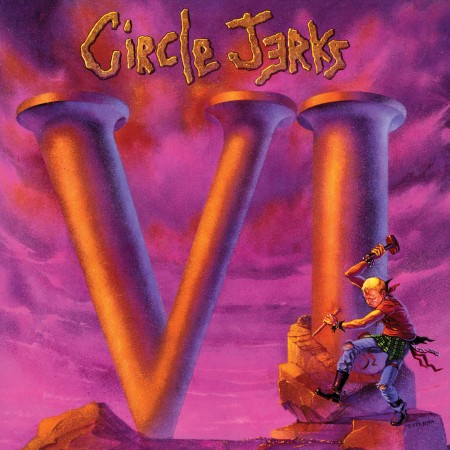 Circle Jerks - VI (Full Album) 1987
The classic 1987 album by these SoCal Hardcore Punk Pioneers finally re-issued after years being out of print.
In 1987, with four LPs, numerous tours, and countless beers under their belts, the Circle Jerks looked around Los Angeles and found themselves virtually the last band standing. All of the initial wave of hardcore punk bands from Southern California had split up, fizzled out, grown their hair, or worse. That year, the Jerks lineup of Keith Morris, Greg Hetson, Zander Schloss, and Keith Clark recorded its fifth album, VI, for CombatCore, the hardcore subsidiary of Combat, home at one point to Megadeth, Exodus, the Accused, Death, Dark Angel, and other respectable '80s metal titans.
Out of print for eons, and now selling for jerky sums of money, VI will again finally see light of day on February 5 in both vinyl and CD formats via the Real Gone label. Souped up with photos and flyers from the time period and audacious liner notes by NYHC: New York Hardcore 1980-1990 author Tony Rettman, VI redux will be a fresh arrival for weathered punks and youngsters ready to break in their boots and bandanas. More info on the release can be found via Real Gone Music.
And be sure to check out Jerk-in-chief Keith Morris' written contributions to both the groin-rocking TOUCH AND GO: The Complete Hardcore Punk Zine '79–'83  and the eye-smashing WE GOT POWER!: Hardcore Punk Scenes from 1980s Southern California.