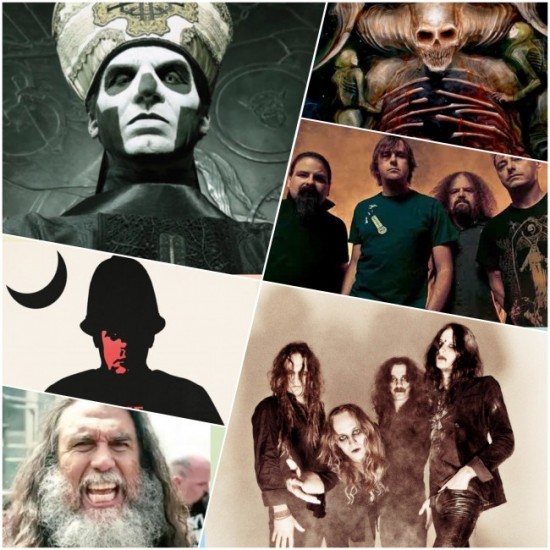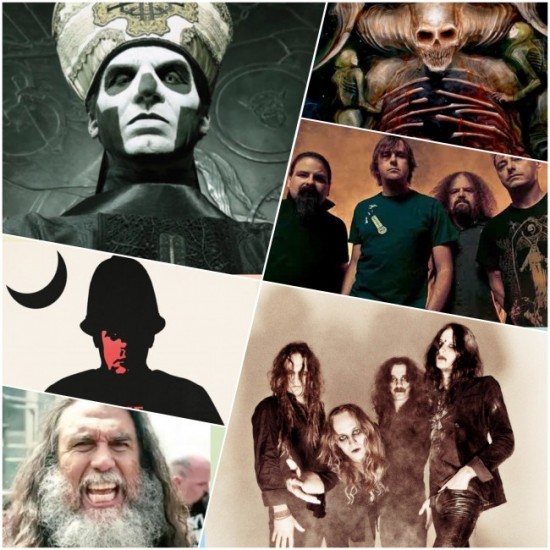 Bloody Roots Gleaming Metal Highlights of 2015 on Sirius XM
Week of January 16, 2016
Sat 1/16, 6PM ET
Sun 1/17, 1PM ET
Mon 1/18, 9AM ET
Tues 1/19, 4PM ET
Thurs 1/21, 9PM ET
This week's heavy metal history lesson recaps the metal highlights of 2015, flashing like the gleam of a mad ripper's blade. Join Ian Christe ("Sound of the Beast"/Bazillion Points) for a gaze across the landscape as reshaped by seasoned veterans (Satan, Slayer, Enslaved, Napalm Death) and radical newcomers (Tribulation, Black Breath, Bosse-de-Nage) alike. Know your Roots!
PLAYLIST:
TRIBULATION – "In the Dreams of the Dead" from CHILDREN OF THE NIGHT
SATAN – "Atom by Atom" from ATOM BY ATOM
SLAYER – "Atrocity Vendor" from RELENTLESS
ENSLAVED – "Building With Fire" from IN TIMES
MGLA – "Exercises in Futility IV" from EXERCISES IN FUTILITY
GHOST – "From the Pinnacle to the Pit" from MELIORA
BLACK BREATH – "Pain, Pleasure, Disease" from SLAVES BEYOND DEATH
HORRENDOUS – "The Sum of All Failures" from ANARETA
GRAVE – "Mass Grave Mass" from OUT OF RESPECT FOR THE DEAD
UNCLE ACID & THE DEADBEATS – "Waiting for Blood" from THE NIGHT CREEPER
NAPALM DEATH – "Adversarial – Copulating Snakes" from APEX PREDATOR
BOSSE-DE-NAGE – "A Subtle Change" from ALL FOURS
Bloody Roots is Sound of the Beast author and Bazillion Points publisher Ian Christe's heavy metal history show on Sirius XM Liquid Metal channel 40. Launched in June 2004, each weekly show has examined another subgenre, band, movement, country, or theme in metal, punk, and heavy rock. Past episodes are available on-demand online from SiriusXM.com.