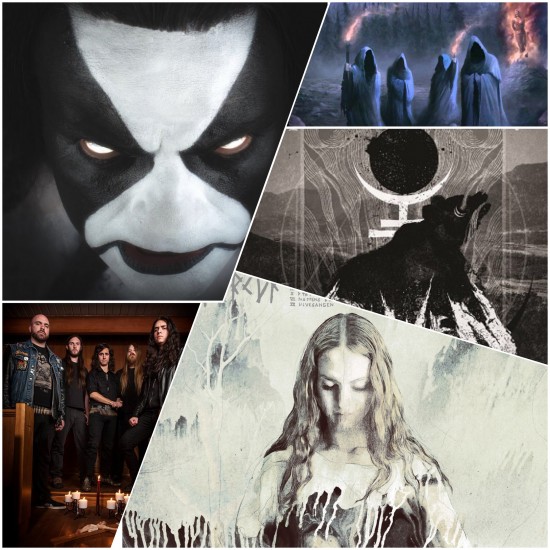 Bloody Roots Best 2015 Metal Debuts on Sirius XM
Week of January 23, 2016
Sat 1/23, 6PM ET
Sun 1/24, 1PM ET
Mon 1/25, 9AM ET
Tues 1/26, 4PM ET
Thurs 1/28, 9PM ET
This week's heavy metal history lesson summons the rising tide of 2015, as host Ian Christe ("Sound of the Beast"/Bazillion Points) stirs the cauldron with a sample of the strongest band debuts of 2015. Meet the overlords of tomorrow from across metal genres, featuring fresh 2015 tracks by Crypt Sermon, Riwen, Outre Tombe, Abbath, Blurring, Gouge, Myrkur, Khemmis, and others. Know your new Roots!
PLAYLIST:
OUTRE TOMBE – "La Fosse" from REPURGATION
ABBATH – "Count the Dead" from COUNT THE DEAD
RIWEN – "Rise Up" from THE COLD
SACRAL RAGE – "Lost Chapter E.: Sutratma" from ILLUSIONS IN INFINITE VOID
CRYPT SERMON – "Heavy Riders" from OUT OF THE GARDEN
EYE OF HORUS – "Infernal Calling" from INFERNAL CALLING
MYRKUR – "Mordet" from M
IRREVERSIBLE MECHANISM – "The Betrayer of Time" from INFINITE FIELDS
TAU CROSS – "Fire in the Sky" from TAU CROSS
AKTOR – "Too Young To Die" from PARANOIA
BLURRING – "Terminus and the Wing" from BLURRING
GOUGE – "Kicked Teeth Asphyxiation" from KICKED TEETH
KHEMMIS – "The Bereaved" from ABSOLUTION
GENOCIDE SHRINES – "Subterranean Katacomb, Termination Temple" from MANIPURA IMPERIAL DEATHEVOKOVIL
Bloody Roots is Sound of the Beast author and Bazillion Points publisher Ian Christe's heavy metal history show on Sirius XM Liquid Metal channel 40. Launched in June 2004, each weekly show has examined another subgenre, band, movement, country, or theme in metal, punk, and heavy rock. Past episodes are available on-demand online from SiriusXM.com.