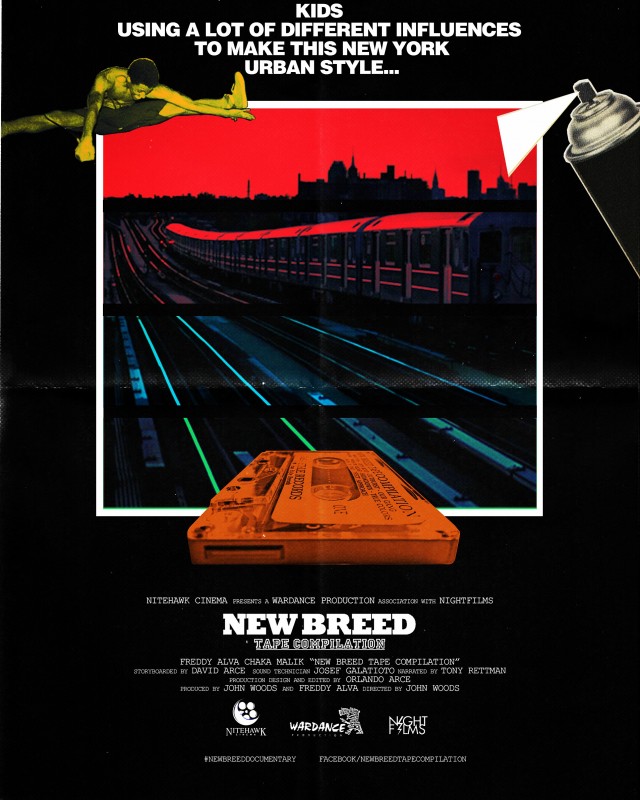 Prepare to have your eyes smashed by the cassette that crushed the NYHC scene's ears in another place and time. The tireless Freddy Alva of Wardance Records/No Echo/In Effect fame has produced a sublime-looking documentary about his own classic New Breed cassette—a heavy-hitting product of its environment that holds up extremely well. Absolution, Life's Blood, Outburst, Our Gang, Collapse, Breakdown, Beyond, Uppercut, Bad Trip, Raw Deal, and many others contributed a side-splitting 41 tracks, and the overall statement is still something truly something special.
New Breed Tape Compilation 2016 Official Documentary Trailer
The trailer is mugging with swinging fists, circle pits, wild style graffiti, and Youth Crew HxCx. What more can a punk ask for? New Breed premieres March 30 at Brooklyn's Nitehawk Cinema. The film also tests the screen strength April 10 at PhilaMOCA in Philadelphia as part of the Cinedelphia Film Festival. Wear out all your old cassette comps while you wait.
http://www.newbreeddocumentary.com
And check out Freddy Alva's many wise words in the book:
NYHC: New York Hardcore 1980–1990, by Tony Rettman