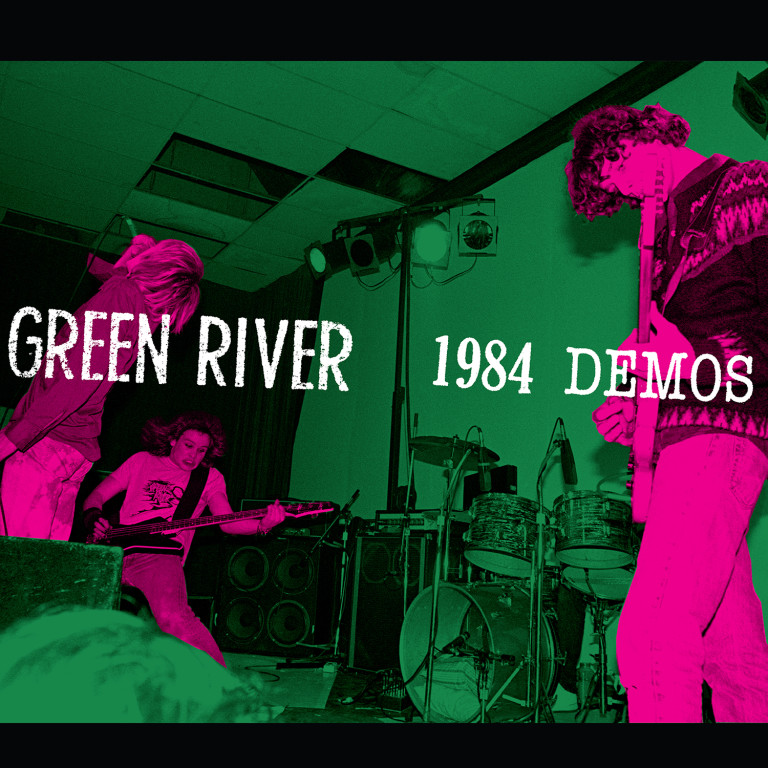 Our comrades at Jackpot Records in Portland have seen fit to prepare Green River's dirty, caustic 1984 demos for vinyl release to indie record stores this upcoming Record Store Day, April 16. Billed as the first-ever grunge recordings, the sessions found their way to producer Jack Endino, and…well, Endino himself tells us:
"They're calling this paleo-Green River record '1984 demos,' but it is really Green River album number zero. This is the original Green River lineup of Mark Arm on vocals and Steve Turner on guitar (both later of Mudhoney), Jeff Ament on bass (later of Pearl Jam), and Alex Vincent on drums, no other guitarists, recorded an album's worth of 8-tracks in 1984. It wasn't my session, but I ended up with the reel, and finally got the okay to mix it down last summer. It sounds a lot more like a scrappy glam-punk version of Mudhoney than it does like the later Green River records. I think it has strong Alice Cooper (circa Killers) and Black Flag influences. Steve Turner left the band right after this."
Green River - New God (1984 demos)
Here's the track listing, (thanks to the Stranger):
1. 33 Revolutions
2. Leech
3. 10,000 Things
4. Means To An End
5. New God
6. Baby Help Me Forget
7. Take Me
8. Against The Grain
9. Tunnel Of Love
So besides serving as proving ground for future Mudhoney and Pearl Jam members, the demos include "Leech," a song covered on the first Melvins album. Green River basically wrote the black-and-blueprint for sleazy, distorted, slow, and gooey punk as perfected in Washington and Oregon. If the vibe seems a little creepy, keep in mind that a serial killer was dumping bodies in the actual nearby Green River during the time the band was active. Good stuff!
Green River at Jackpot Records
Swim in the dense history of Pacific Northwest punk and independent music with:
SUB POP USA: The Subterranean Pop Anthology, 1980–1988, by Bruce Pavitt
And catch up with Mark Arm and Steve Turner five years later:
EXPERIENCING NIRVANA: Grunge in Europe, 1989, by Bruce Pavitt