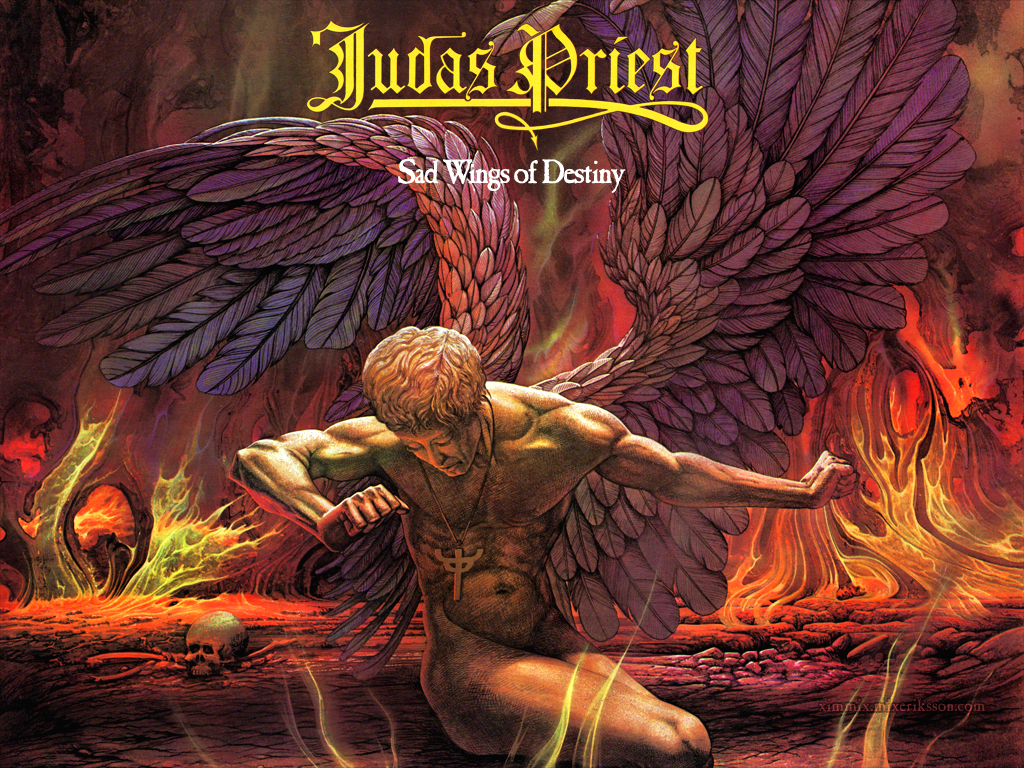 BLOODY ROOTS OF JUDAS PRIEST'S SAD WINGS OF DESTINY TURNS FORTY
Week of March 26, 2016
Sat 3/26, 6PM ET
Sun 3/27, 1PM ET
Mon 3/28, 9AM ET
Tues 3/29, 4PM ET
Thurs 3/31, 9PM ET
This week, Ian Christe ("Sound of the Beast", Bazillion Points) hails the 40-year anniversary of the release of Judas Priest's third record, Sad Wings of Destiny, the second-most significant pioneering heavy metal record after Black Sabbath's self-titled debut. Every song on the magnificent Sad Wings is represented, including later interpretations by Halford, Mercyful Fate, Skyclad, Overkill, and Reverend Bizarre. Know your Roots!
PLAYLIST:
JUDAS PRIEST – "Prelude" from SAD WINGS OF DESTINY
HALFORD – "Victim of Changes" from LIVE IN ANAHEIM
MERCYFUL FATE – "The Ripper" from INTO THE UNKNOWN
SKYCLAD – "Dreamer Deceiver" from A TRIBUTE TO JUDAS PRIEST VOL. II
REVEREND BIZARRE – Deceiver" from DARK WORLD
JUDAS PRIEST – "Tyrant Genocide" from UNLEASHED IN THE EAST
JUDAS PRIEST – "Epitaph" from SAD WINGS OF DESTINY
JUDAS PRIEST – "Island of Domination" from SAD WINGS OF DESTINY
OVERKILL – "Tyrant" from COVERKILL
Bloody Roots is Sound of the Beast author (and Bazillion Points publisher) Ian Christe's heavy metal history show on Sirius XM Liquid Metal channel 40. Since June 2004, each weekly show has examined another subgenre, band, movement, country, or theme in metal, punk, and heavy rock. The show is available on-demand online from SiriusXM.com.