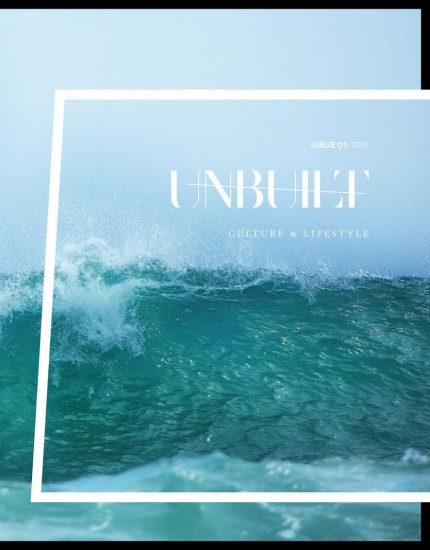 New magazine alert! Murder in the Front Row contributor and Testament guitar hero Alex Skolnick has joined forces with two friends-of-Bazillion, Lamb of God singer Randy Blythe and Dirty Deeds: My Life Inside/Outside AC/DC art director Tom Bejgrowicz, to create UNBUILT, a biannual, limited-edition culture and lifestyle publication debuting this April.
manalivecreative.bigcartel.com
The first issue will feature interviews with activist/artist Sue Coe; director Tom Berninger (Mistaken for Strangers); author Kevin Powers (The Yellow Birds); Broadway pit musicians Jake Schwartz and Mat Fieldes; architect Maddy Samaddar; and Reiner Design—the artists behind the packaging for Metallica's …And Justice For All and Black Album. Randy Blythe will offer an exclusive photo essay on surf culture, and an original short story written during a trip to the Cayman Islands.
Says Skolnick: "The continued relevance of the printed word and resurgence of brick and mortar bookstores is proof of an undying affection for pre-digital age information processing."
Says Blythe: "the very nature of most modern media renders it intangible, easily discarded with a click of a button and immediately forgotten. UNBUILT stands among a growing number of small, well-designed print magazines as an object of artistic permanence. I'm excited to be involved with a project that kicks against the culture of disposable thought and art."
Check out manalivecreative.bigcartel.com
Follow UNBUILT on Instagram: @unbuiltmag