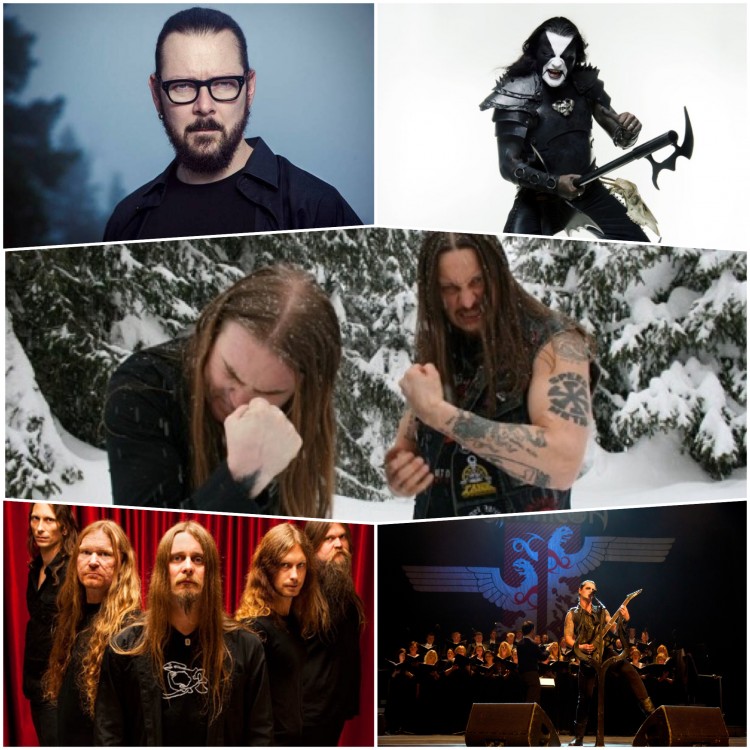 Bloody Roots of New Music by Norway's Black Metal Elite on Sirius XM
Week of April 9, 2016
Sat 4/9, 6PM ET
Sun 4/10, 1PM ET
Mon 4/11, 9AM ET
Tues 4/12, 4PM ET
Thurs 4/14, 9PM ET
Nearly a quarter-century after the world was shaken by the fierce uprising of Norwegian black metal, Bloody Roots returns to the scene of the crimes and investigates the impressive current crop of new releases by members of Emperor, Immortal, Enslaved, Mayhem, Darkthrone, Burzum, Gorgoroth, Satyricon, Arcturus, and Taake. Know your Roots!
For a complete background on Norwegian black metal bands including Mayhem, Immortal, and Darkthrone, pick up a copy of the essential reading METALION: The Slayer Mag Diaries and SLAYER MAG VOL. X here.
PLAYLIST:
ABBATH – "Eternal" from ABBATH
IHSAHN – "My Heart Is of the North" from
MAYHEM – "Throne of Time" from ESOTERIC WARFARE
TAAKE – "Kongsgaard Bestaar" from STRIDENS HUS
BURZUM – "Joln" from UMSKIPTAR
ENSLAVED – "Daylight" from IN TIMES
GORGOROTH – "Radix Malorum" from INSTINCTUS BESTIALIS
ARCTURUS – "The Arcturian Sign" from ARCTURIAN
DARKTHRONE – "Leave No Cross Unturned" from THE UNDERGROUND RESISTANCE
SATYRICON – "Repined Bastard Nation" from LIVE AT THE OPERA
Bloody Roots is Sound of the Beast author and Bazillion Points publisher Ian Christe's heavy metal history show on Sirius XM Liquid Metal channel 40. Launched in June 2004, each weekly show has examined another subgenre, band, movement, country, or theme in metal, punk, and heavy rock. Past episodes are available on-demand online from SiriusXM.com.