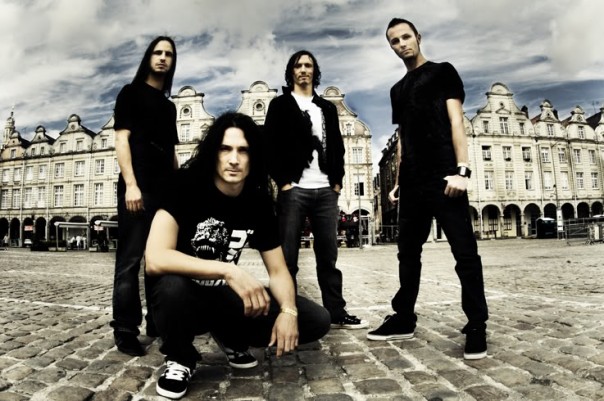 BLOODY ROOTS OF FRENCH METAL
Sat 7/2, 6PM ET
Sun 7/3, 1PM ET
Mon 7/4, 9AM ET
Tues 7/5, 4PM ET
Thurs 7/7, 9PM ET
Salut! This week's metal history lesson supports France with a thirty-year salute to the dramatic, mind-bending metal of America's oldest ally. Show includes classic NWOBHM-era cuts by Trust, H-Bomb, and Vulcain; lethal deathly thrash by Agressor and Massacra; industrial bleakness from Treponem Pal and Blut Aus Nord; overwhelming blackness by Aosoth and Deathspell Omega; and the modern metal mastery of Gojira and Kronos. Merci beaucoup! Know your Roots!
PLAYLIST:
YYRKOON – "Unhealthy Opera" from UNHEALTHY OPERA
H-BOMB – "Coup de Metal" from H-BOMB
TRUST – "Antisocial" from ANTISOCIAL
VULCAIN – "Le Fils De Lucifer" from ROCK 'N ROLL SECOURS
MASSACRA – "Enjoy The Violence" from ENJOY THE VIOLENCE
TREPONEM PAL – In-Out" from TREPONEM PAL
GOJIRA – "Space Time" from TERRA INCOGNITA
AGRESSOR – "The Sorcerer" from MEDIEVAL RITES
DEATHSPELL OMEGA – "Abscission" from PARACLETUS
AOSOTH – "Temple Of Knowledge" from IV: AN ARROW IN THE HEART
BLUT AUS NORD – "Hubris" from P.H.O.B.O.S. SPLIT
KRONOS – "Ouranian Cyclops" from THE HELLENIC TERROR
Bloody Roots is Sound of the Beast author and Bazillion Points publisher Ian Christe's heavy metal history show on Sirius XM Liquid Metal channel 40. Launched in June 2004, each weekly show has examined another subgenre, band, movement, country, or theme in metal, punk, and heavy rock. Past episodes are available on-demand online from SiriusXM.com.