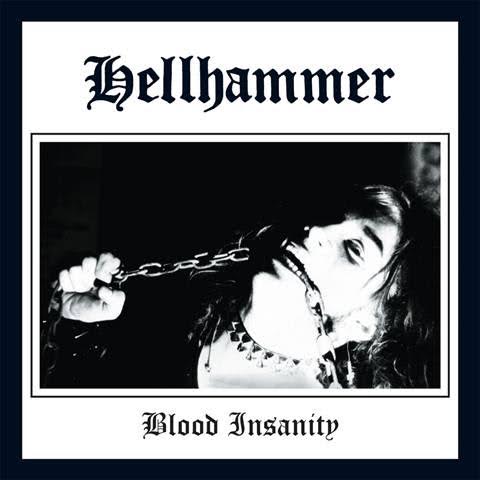 Despite dissolving more than thirty years ago, and absolutely not reuniting, Swiss extreme metal trailblazers Hellhammer will issue a "new" seven-inch single, "Blood Insanity," in August 2016.Both songs featured on the disc, "Blood Insanity" and the B-side "Maniac," were recorded in 1983 during the band's Triumph of Death demo sessions. Band members initially envisioned the tracks would be released as a NWOBHM-style single. At last, the record's time has come.
Says Hellhammer driving force and ONLY DEATH IS REAL author Tom Gabriel Fischer: "['Blood Insanity' has been] produced in full coordination with members who played on these songs, and designed as faithfully as possible in accordance with the original concept we devised thirty-two years ago." The record even features the original Prowling Death Records number assigned at the time: PDR 007.
Preorders from Century Media Distro open on Friday, July 22. Move with necromantic speed, as "Blood Insanity" is limited to a one-time only pressing of 3,000 copies, divided along the following formats:
• Picture 7″ / 500 copies
* Silver 7″ / 300 copies (Century Media exclusive)
• White 7″ / 300 copies (Nuclear Blast exclusive)
• Clear 7″ / 300 copies (High Roller exclusive)
• Transparent Red 7″ / 600 copies
• Black 7″ / 1000 copies
EU: https://www.cmdistro.de/Artist/Hellhammer/1288
US: http://www.cmdistro.com/item/41150
Dream a thousand morbid dreams…and read the band's excruciating story in Tom Gabriel Fischer's phenomenal ONLY DEATH IS REAL: An Illustrated History of Hellhammer and Early Celtic Frost.