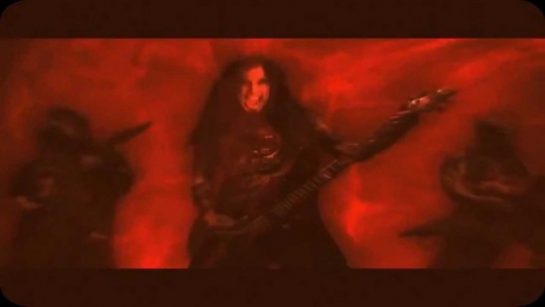 BLOODY ROOTS OF TENTH ALBUMS BY UNSTOPPABLE METAL LIFERS
Week of July 30, 2016
Sat 7/30, 6PM ET
Sun 7/31, 1PM ET
Mon 8/1, 9AM ET
Tues 8/2, 4PM ET
Thurs 8/3, 9PM ET
Unearthing the thickest roots in the metal wilderness, host Ian Christe (Bazillion Points, "Sound of the Beast") digs out a sample of high points, low points, and points of departure on tenth studio albums by a variety of unstoppable metal lifers including Kreator, Slayer, Iron Maiden, Black Sabbath, Motörhead, Napalm Death, Sodom, Agnostic Front, and more! Know your Roots…
PLAYLIST:
KREATOR – "Replicas of Life" from VIOLENT REVOLUTION
BLACK SABBATH – "Turn Up The Night" from MOB RULES
JUDAS PRIEST – "Locked In" from TURBO
IRON MAIDEN – "Lord Of The Flies" from THE X FACTOR
SEPULTURA – "Ostia" from DANTE XXI
MOTÖRHEAD – "Hellraiser" from MARCH OR DIE
AGNOSTIC FRONT – "My Life My Way" from MY LIFE MY WAY
CANNIBAL CORPSE – "The Time To Kill Is Now" from KILL
EXODUS – Salt The Wound" from BLOOD IN BLOOD OUT
OPETH – "Slither" from HERITAGE
SIGH – "The Tombfiller" from GRAVEWARD
SODOM – "Among The Weirdcong" from M-1
NAPALM DEATH – "Out Of Sight Out Of Mind" from ORDER OF THE LEECH
BEHEMOTH – "O Father O Satan O Sun" from THE SATANIST
SLAYER – "World Painted Blood" from WORLD PAINTED BLOOD
Bloody Roots is Sound of the Beast author and Bazillion Points publisher Ian Christe's heavy metal history show on Sirius XM Liquid Metal channel 40. Launched in June 2004, each weekly show has examined another subgenre, band, movement, country, or theme in metal, punk, and heavy rock. Past episodes are available on-demand online from SiriusXM.com.