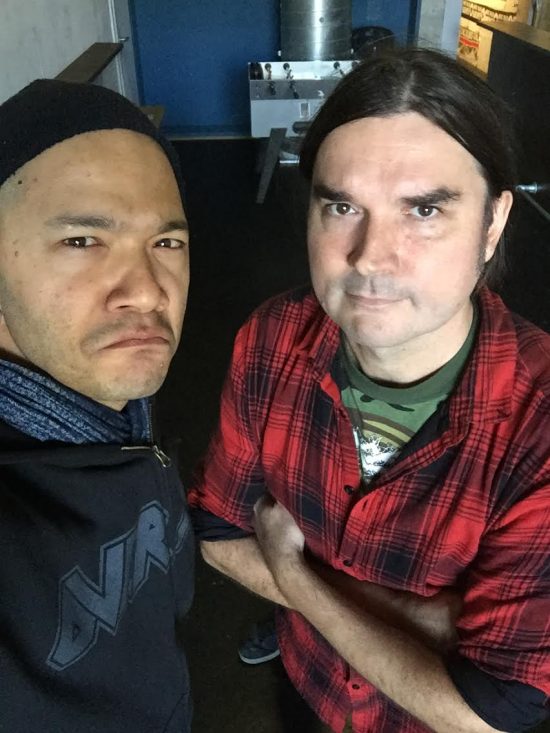 By now, your ears have likely been singed once or twice by the Danko Jones Podcast—hosted by the tireless Toronto rock 'n' roll provocateur and full-bore metal maniac. Bazillion Points publisher Ian Christe (also host of Sirius XM's Bloody Roots and author of Sound of the Beast: The Complete Headbanging History of Heavy Metal) has guested twice on Danko's robust and engaging show, and here's a roundup of appearances for your convenient quick-linking one-stop information:
Ian's first visit to the podcast, Episode 72 from 2014, is a wide-ranging chat about all things Bazillion Points-related. Among the topics are the transforming landscape of book buying, how Touch and Go transformed Ian's Midwestern teen years; the company's work with Tom Gabriel Fischer on Only Death Is Real; Daniel Ekeroth's unique portraits of his homeland via Swedish Death Metal and Swedish Sensationfilms; and further discussion of how releases such as Experiencing Nirvana, Murder in the Front Row, Heavy Metal Movies, and We Got Power! have built the backbone of America's smallest but heaviest book publisher.
Danko and Ian's second go-round, Episode 114 from late 2015, turns largely to Van Halen in general and Eddie Van Halen in particular, especially the guitarist's avant-garde pursuits outside the confines of his namesake group. The talk delves deep into Ian's vast VH knowledge as the author of Everybody Wants Some: The Van Halen Saga. Needless to say, the episode rocks all the way to the deep EVH vaults. Supreme Danko-mageddon indeed!
Read SOUND OF THE BEAST: The Complete Headbanging History of Heavy Metal, by Ian Christe