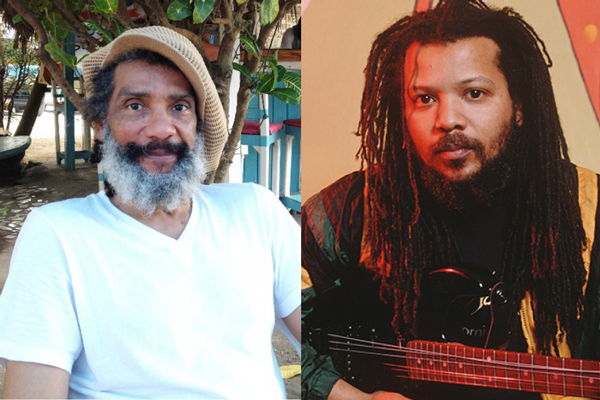 Frontman H.R. and guitarist Dr. Know of hardcore punk giants Bad Brains are each facing serious health issues. In the spirit of keeping up that elusive Bad Brains P.M.A., fans are rallying to raise funds for medical expenses, with a few great benefit shows along the way.
H.R. is presently dealing with an unbearable headache-inducing neurological disorder. Earlier today, the GoFundMe page set up to help finance his treatment reached its $15,000 goal. So big up on that score:
Health Fund for HR (Paul Hudson)
Now onward from pain of head to pain of heart. In November 2015, Dr. Know suffered a cardiac arrest that brought on massive organ failure and put him on life support. Despite being told he had a five-percent chance to live, Dr. Know surged back; he currently resides in a medical rehab facility, and is working toward full recovery.
Dr. Know's medical GoFundMe page enables supporters to help cover his considerable expenses. Right now the meter is 70% full, have a look as you reach for the donate now button:
Dr. Know (Bad Brains) Support Fund
Last month, New York hardcore squads Cro-Mags, Token Entry, Breakdown, Antidote, and Maximum Penalty headlined a free charity concert for Dr. Know in Tompkins Square Park. More than two thousand strong drummed up a healthy $25,000 to the cause. Respect.
Cro-Mags JM "Hard Times" Dr. Know benefit 7/23/16 Tompkins Square Park NYC