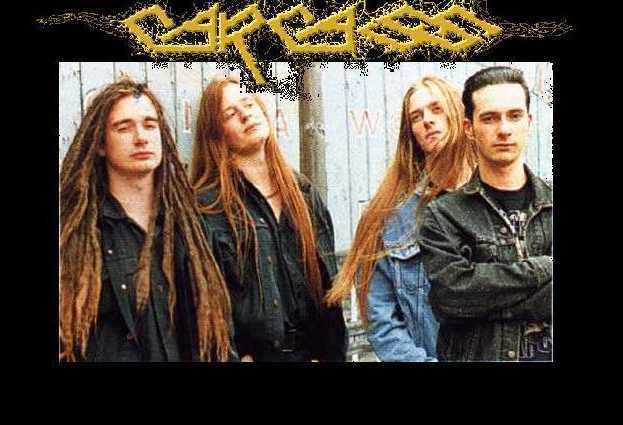 BLOODY ROOTS OF METAL IN 1991: BEYOND THE BLACK ALBUM
Week of August 20, 2016
Sat 8/20, 6PM ET
Sun 8/21, 1PM ET
Mon 8/22, 9AM ET
Tues 8/23, 4PM ET
Thurs 8/25, 9PM ET
On Demand at SiriusXM.com
Twenty-five years ago this month, Metallica released its self-titled "Black Album," a fundamentally different record for them and now one of the most successful rock records of all time. But as Metallica made its pivot, what else was going on in the world of heavy metal? Host Ian Christe ("Sound of the Beast"/Bazillion Points) draws out the threads of advanced-level 1991 thrash by Coroner, Anacrusis, and Sepultura; maturing death metal from Death and Carcass; the new extremes of Paradise Lost and Cathedral; and innovative alternatives from Kyuss and Type O Negative. Know your Roots!
PLAYLIST:
METALLICA – "Enter Sandman" from LIVE MOSCOW 1991
CORONER – "Semtex Revolution" from MENTAL VORTEX
SEPULTURA – "Dead Embryonic Cells" from FINLAND 1991
ANACRUSIS – "Dream Again" from MANIC IMPRESSIONS
CARCASS – "Incarnated Solvent Abuse" from NECROTICISM: DESCANTING THE INSALUBRIOUS
DEATH – "Secret Face" from HUMAN
PRONG – "Unconditional" from PROVE YOU WRONG
PARADISE LOST – "Gothic" from GOTHIC
CATHEDRAL – "Equilibrium" from FOREST OF EQUILIBRIUM
KYUSS – "I'm Not" from WRETCH
TYPE O NEGATIVE – "Xero Tolerance" from SLOW, DEEP AND HARD
Bloody Roots is Sound of the Beast author (and Bazillion Points publisher) Ian Christe's heavy metal history show on Sirius XM Liquid Metal channel 40. Since June 2004, each weekly show has examined another subgenre, band, movement, country, or theme in metal, punk, and heavy rock. The show is available on-demand online from SiriusXM.com.