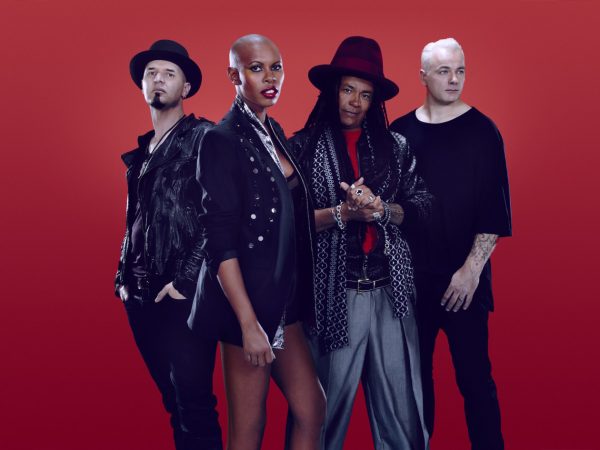 Riding high with on Anarchytechture, the industrial/punk/metal/futurist modern rock band's first album in four years, Skunk Anansie is slated to storm the main stage at AFROPUNK BROOKLYN on Sunday, August 28.
Fierce frontwoman Skin leads the charge, of course, after sitting down last week with Laina Dawes, author of What Are You Doing Here?: A Black Woman's Life and Liberation in Heavy Metal.
Among the topics covered during the pair's FADER chat are the passion of the band after twenty 20 years together; racial dynamics in and out of the music scene; candidate Trump; and the Brexit vote. As Skin puts it, "I'm incandescent with rage with all the things that are happening right now."
Read the complete FADER interview AT THIS LOCATION.
And pick up Laina Dawes's landmark book What Are You Doing Here?, featuring a foreword by Skin herself, for the extended background on what Skunk Ansansie brings to the world.