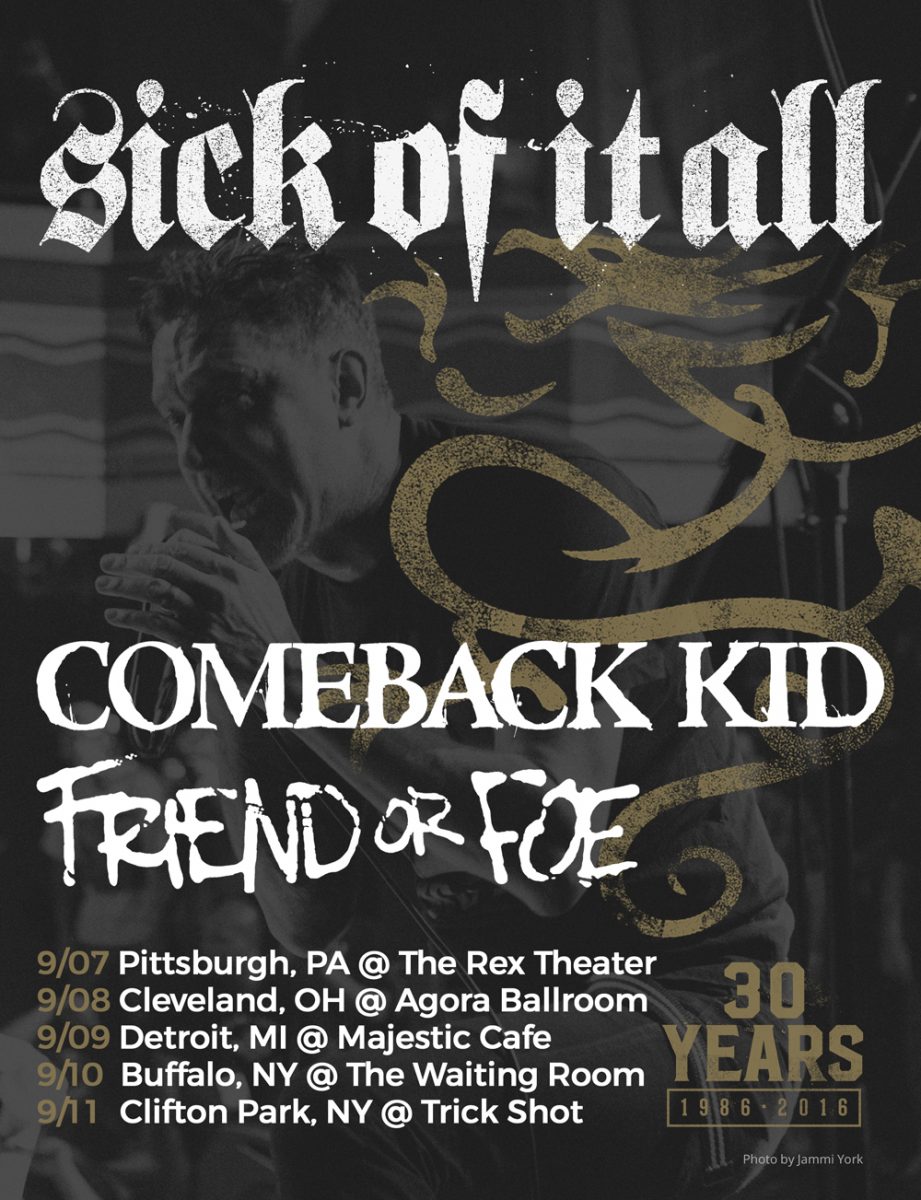 Sick Of It All - Hardcore Equals Freedom
New York hardcore veterans Sick of It All have returned from storming the British Isles by way of a one-off date at the Off Limits Festival in Mexico. They've spent the summer slamming a battle-hardened but always energetic and affirmative path through Ireland, Scotland, and England, in preparation for a deeper turn through Europe (with Wisdom in Chains and Crowned Kings), the U.S. (with Comeback Kid and Friend or Foe), and Australia (with the Refused and High Tension).
The occasion is the band's 30-Year Anniversary Tour, a literally moving celebration of SOIA's 1986 launch and its ongoing ups and downs—but never outs—over the ensuing three decades.
Catch them in early September:
Sept. 7, the Rex Theater, Pittsburgh, PA
Sept. 8, Agora Ballroom, Cleveland, OH
Sept. 9, Majestic Cafe, Detroit, MI
Sept. 10, The Waiting Room, Buffalo, NY
Sept. 11, Trick Shot, Clifton Park, NY
And check out European and Australian date details at SICKOFITALL.com
Pete Koller (guitar) and Craig Setari (bass) of Sick of It All figure deeply and contributed as key players in the definitive oral history book of the scene that birthed the band, NYHC: New York Hardcore 1980-1990 by Tony Rettman.