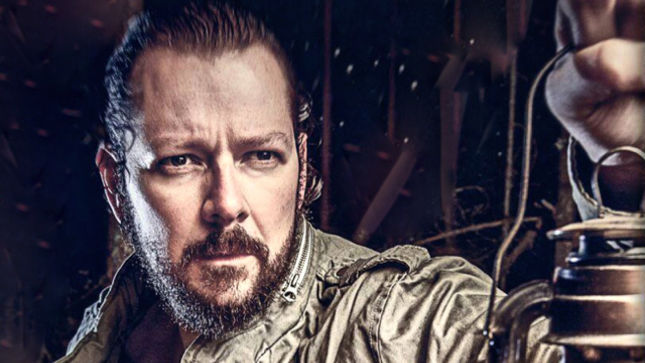 BLOODY ROOTS OF ANALOG SYNTHS IN METAL
Week of August 27, 2016
Sat 8/27, 6PM ET
Sun 8/28, 1PM ET
Mon 8/29, 9AM ET
Tues 8/30, 4PM ET
Thurs 9/1, 9PM ET
This week no stiff digital synthesizers shall be allowed! …but mindbending old school analog synths are welcome as Ian Christe ("Sound of the Beast"/Bazillion Points) explores the ominous drones, piercing squelches, and shimmering waves of circuitry with tracks by Rainbow, Black Sabbath, Sigh, Amorphis, Ufommamut, Zemial, Hammers of Misfortune, Ihsahn, John Carpenter, and others. Know your roots!
PLAYLIST:
SIGH – "Scarlet Dream" – from IMAGINARY SONISCAPE
RAINBOW – "Tarot Woman" from RISING
BLACK SABBATH – "Who Are You" from SABBATH BLOODY SABBATH
VAN HALEN – "Sunday Afternoon In The Park" from FAIR WARNING
AMORPHIS – "Black Winter Day" from BLACK WINTER DAY
PARAXISM – "Fear" from XISM EXCURSION
JOHN CARPENTER – "Escape From New York" from LIVE IN THE STUDIO
HAMMERS OF MISFORTUNE – "Dead Revolution" from DEAD REVOLUTION
AYREON – "Progressive Waves" from THE THEORY OF EVERYTHING
UFOMAMMUT – "Oroborus" from ORO-OPUS ALTER
ZEMIAL – "The Small" from NYKTA
EPIC DRAGON – "Ancient Heart" from EPIC DRAGON
LAZERFACE – "Narc" from DEMO
IHSAHN –  "Mass Darkness" from ARKTIS
Bloody Roots is Sound of the Beast author (and Bazillion Points publisher) Ian Christe's heavy metal history show on Sirius XM Liquid Metal channel 40. Since June 2004, each weekly show has examined another subgenre, band, movement, country, or theme in metal, punk, and heavy rock. The show is available on-demand online from SiriusXM.com.