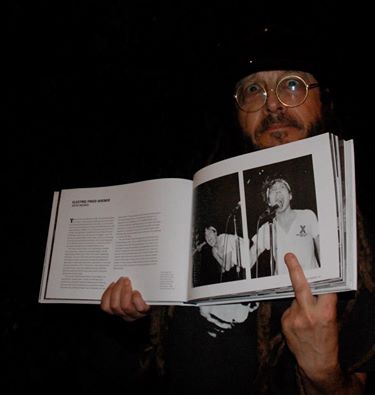 Keith Morris, early singer of Black Flag, longtime frontman of Los Angeles brute-rock legends Circle Jerks, and current-day outspoken and extremely vocal vocalist of Off! and Flag, has stepped up his writing habit after penning two essays for Bazillion Points books (Touch and Go and We Got Power!). This week sees the hardcover release of his full-length debut My Damage: The Story of a Punk Rock Survivor.
Morris celebrated with a pre-release signing over the weekend at L.A.'s Skylight Books. We Got Power! coauthor Jordan Schwartz was on the literary scene: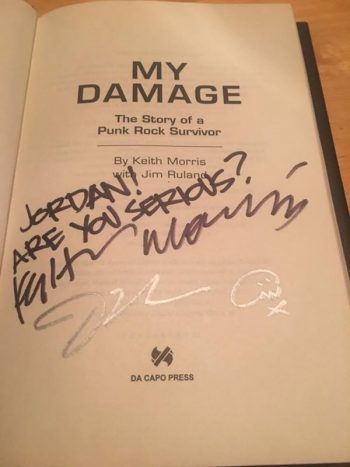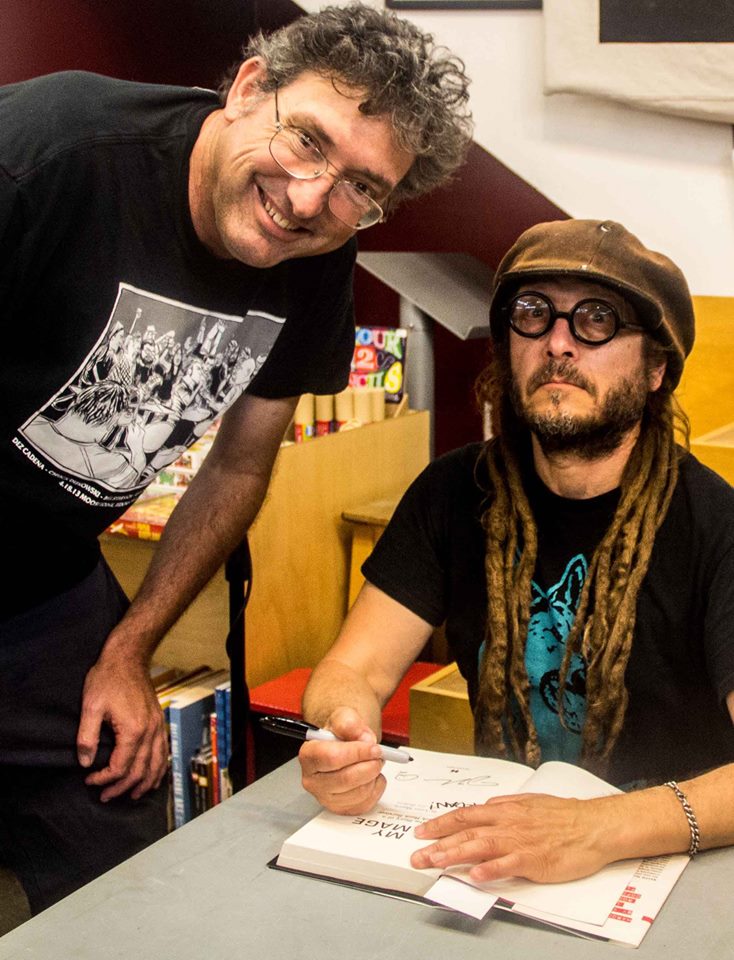 About to beginning touring with Off!, the mighty Morris is also slated to join power-pop pioneer Peter Case (the Nerves, Plimsouls) at the Whistle Stop Bar in San Diego on Friday, September 23. Keith will read and autograph books; Peter will play some songs. Check the details at this location.
Until the authorities start burning books, MY DAMAGE is available everywhere books are sold.
WE GOT POWER! is available at this location
TOUCH AND GO is available at this location