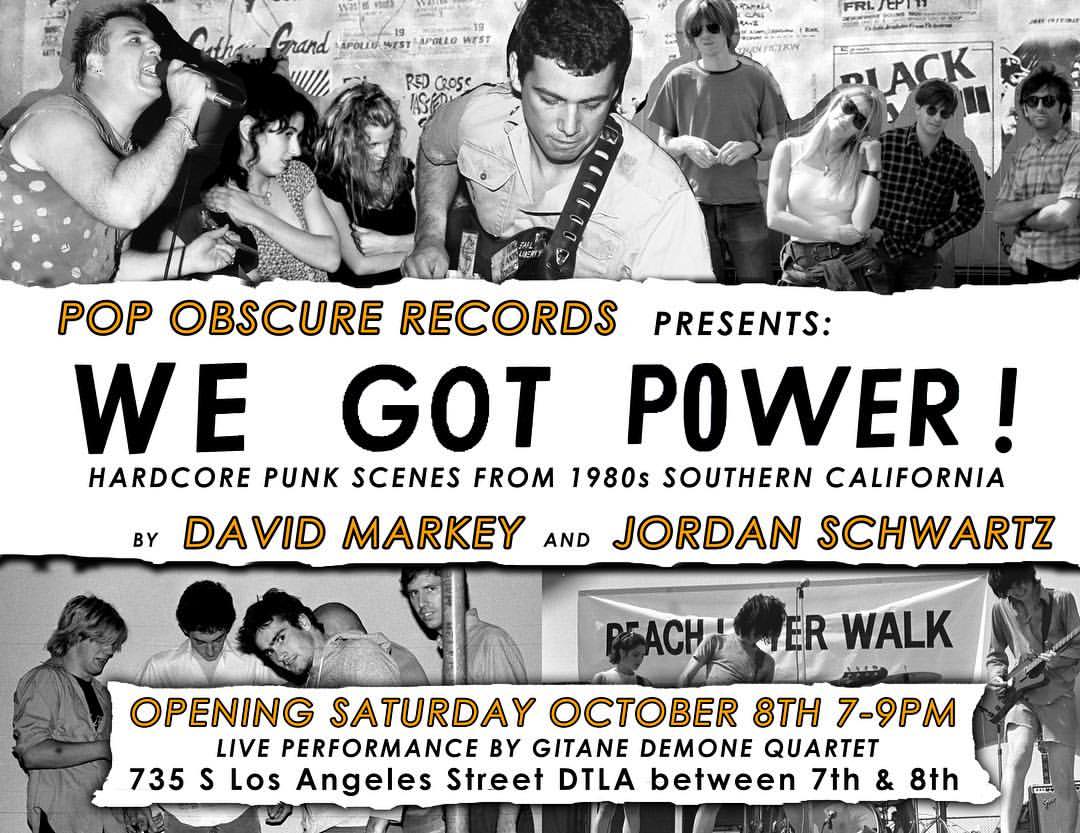 Four years ago, David Markey and Jordan Schwartz threw the loudest book release party in known recent history, drawing thousands to an all-star free Adolescents/White Flag/Sacc. Trust show and exhibition of scores of photographs from their book WE GOT POWER!: Hardcore Punk Scenes from 1980s Southern California.
Now Los Angeles's vinyl-only haven Pop Obscure will bring the iconic images from WE GOT POWER! to Downtown L.A. Come to the opening reception at 735 South Los Angeles Street on Saturday, October 8, from 7PM to 9PM and luxuriate in the gritty details of nearly 100 images including:
Red Cross/Redd Kross
The Minutemen
Sonic Youth
Black Flag
Social Distortion
The Descendents
Suicidal Tendencies
Butthole Surfers
Dinosaur Jr.
as well as photos of the scene…
…and a whole heap more.
David Markey and Jordan Schwartz will be in attendence to sign copies of WE GOT POWER!
Special Performance by Gitane Demone Quartet and Special Guests TBA.
The show will hang at Pop Obscure througout the remainder of the year.
Out of striking range of downtown L.A.? Dive right into WE GOT POWER!: Hardcore Punk Scenes from 1980s Southern California