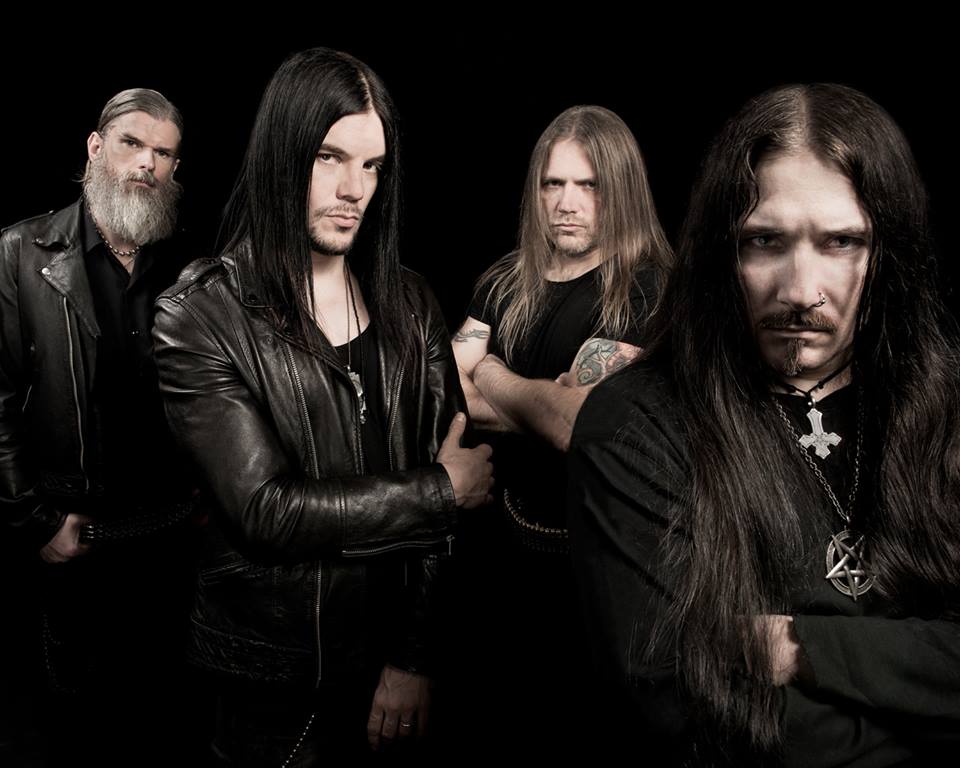 Early innovators of the '90s "Gothenburg sound" that fuses crushing death metal ferocity with muscularly musical melody, Eucharist wailed first in summer 1989 when the group's shockingly young members discovered one another in the small city of Veddige. No exaggeration—consider that drummer Daniel Erlandsson—later of Arch Enemy, Carcass, In Flames, and Brujeria (among others) and brother of At the Gates drummer Adrian Erlandsson—was barely thirteen at the time.
Joining Erlandsson in Eucharist's original lineup were vocalist and guitar player Markus Johnsson, guitarist Thomas Einarsson, and bassist Tobias Gustafsson. In a rehearsal space they shared with fellow Gothenburg giants At the Gates and Dissection, Eucharist created a sound that exploded expectations. Their demo releases announced the advent of a major new force in extreme metal,
Eucharist - Demo 1 (1992) Remastered Lyricvideo
Then suddenly, that major new force split apart.
As author Daniel Ekeroth puts it in Swedish Death Metal: "The guys were about fourteen years old, so I guess the band wasn't serious." Wrong Again Records was serious, however, about putting out a Eucharist long-player, and thus persuaded the lads to reconvene and record A Velvet Creation (1993). It's an essential album.
Eucharist A Velvet Creation FULL
Various elements drew Eucharist's members in different directions, mostly to play with other bands. In 1997, Johnsson and Erlandsson reconvened Eucharist as a power trio, joined bassist Martin Karlsson. They issued the album Mirror Worlds, toured briefly in 1998, and that was it for the next eighteen years.
In April 2016, Johnsson and Erlandsson got the band together again for a smashingly successful one-off reunion in Sweden. Now, for the fourth time, Eucharist is again active. As Johnsson told Decibel magazine: "People traveled far, not only from distant places in Sweden, but from many different continents like Australia, North America, Europe and Asia… So I guess we learned that what we did back then was so appreciated that people actually cared about it today so many years after. That was amazing."
While you await the next blasted blessing from the band, bone up on their glory with a limited hardcover edition of SWEDISH DEATH METAL, shipping today with a FREE woven patch.