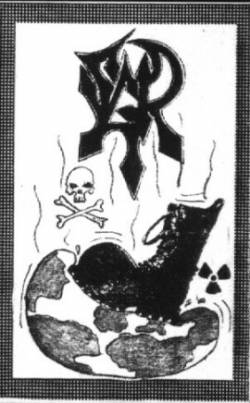 "The most dangerous female band on Earth," according to Daniel Ekeroth, this band was born at full-pitch rage in 1991 as Sadistic Gang Rape. Just let that hit you and sink in. Three years later, this female-led wrath squad from Avesta moved toward crust punk, and then morphed into the slightly cleaned-up name Society Gang Rape. Either way, polite conversation typically acknowledges them as S.G.R.—even though these furies are all about stomping on any weakness that resembles "politeness."
Dually fronted on vocals by guitarist Sussie Berger and bass player Kattis Lammi, SGR revolved multiple members through their ranks before Christoffer Harborg, Lammi's one-time romantic partner, settled in most effectively on drums. In their five or so active recording years, S.G.R. issued the demo Mass Devastation (1992), the EP S.G.R. (1994), the split Live från Musikhuset (1994), and the full-length No Fate (1995). The group's last release was a split album with Uncurbed in 1996.
Swedish Death Metal author Daniel Ekeroth points out that S.G.R. was "a rare and welcome find in the all too male-dominated death metal scene." The band's talent alone, though, attracted collaborators on the heavy order of Jens Törnros (Uncanny, Uncurbed) and Johan Jansson (Dellamorte, Beyond, Internment, Hatred, Fulimation, Centinex, Uncanny, Asocial, Uncurbed, Demonical, Regurgitate—whew!).
Just read SWEDISH DEATH METAL already!