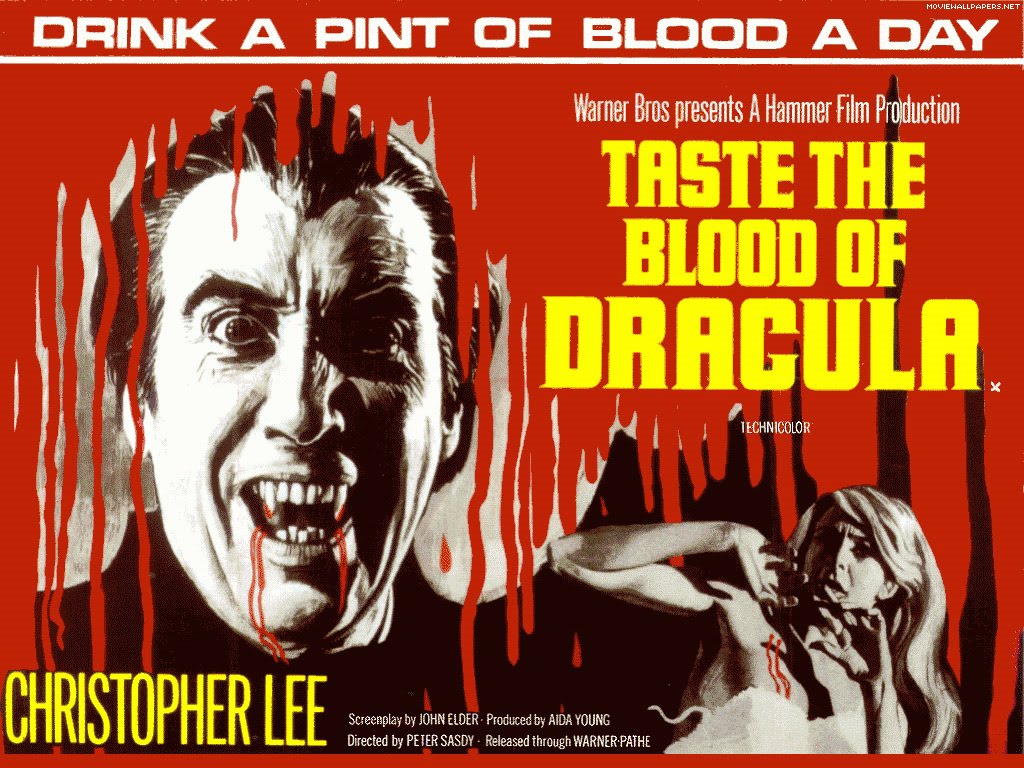 Though Sir Christopher Lee crossed over to the realms beyond in 2015 at age 93, his on-camera legacy lives forever—just like Dracula, his most famous role. Even if Lee had retired after portraying cinema's definitive full-color Dracula in a series of gothic, blood-drenched classics from England's Hammer Films, Lee would still have been able to "stake" a claim on the title of most metal movie star of all time.
But Lee repeatedly sealed his place atop the Heavy Metal Movies throne, starring as Sarumon in Lord of the Rings, Count Dooku in Star Wars, the titular James Bond villain in The Man With the Golden Gun, and pagan Lord Summerisle in The Wicker Man—not to mention his ravishing turns as Frankenstein's monster; the mummy; both Dr. Jekyll and Mr. Hyde; mega-bearded Russian mystic Rasputin; and fiendish Chinese warlord Fu Manchu.
Then Lee spent much of his later life recording and releasing actual heavy metal music. Throughout 2000s, he performed on records by Manowar and Rhapsody of Fire, and issued his own succession of intensely metal solo albums: Metal Knight; Darkest Carols, Faithful Sing; and Charlemagne: By the Sword and the Cross.
Back in 2010, Black Sabbath guitarist Tony Iommi presented the "Spirit of Metal" trophy to Christopher Lee at Metal Hammer's Golden God Awards.
Sir Christopher Lee getting the Spirit of Metal award at the Golden Gods
Now, as part of its annual Halloween celebration, Turner Classic Movies (TCM) has named Christopher Lee its Star of the Month for October. The cable channel will air Lee favorites every Monday right up until All Hallow's Eve.
http://www.tcm.com/this-month/article/1262623%7C0/Christopher-Lee-Mondays-in-October.html
Highlights include all three of Lee's Fu Manchu films on October 10; Horror Express (1972) on October 17; six Dracula shockers in a row on October 24; and a nightlong celebration of Christopher Lee on Halloween itself, beginning at 8pm with The Devil's Bride (1968) and wrapping up at 4:30am with To the Devil, A Daughter (1976).
Naturally, the best way to soak in all Lee's horror-riffic greatness is to read along with each film's review in Heavy Metal Movies: Guitar Barbarians, Mutant Bimbos, and Cult Zombies Amok in the 666 Most Ear- and Eye-Ripping Big Scream Films Ever! by Mike "McBeardo" McPadden. They're all there, along with hundreds upon hundreds of others in glorious metallic excess.