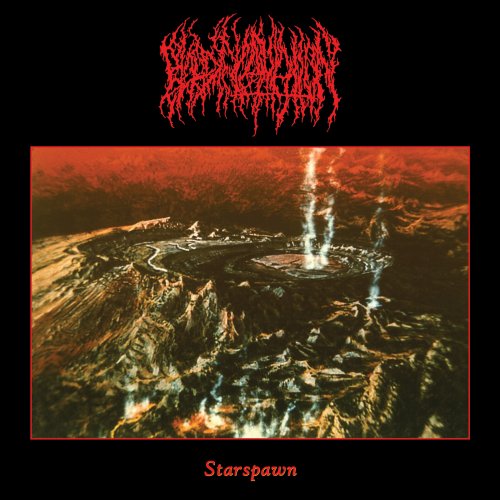 BLOODY ROOTS OF DEATH METAL AND GRINDCORE IN 2016
Week of October 15, 2016
Sat 10/15, 6PM ET
Sun 10/16, 1PM ET
Mon 10/17, 9AM ET
Tues 10/18, 4PM ET
Thurs 10/19, 9PM ET
Thanks to Albert Mudrian, editor of Decibel and author of the newly revised CHOOSING DEATH: The Improbable History of Death Metal and Grindcore, for compiling most of this week's infernally blasting survey of death metal and grindcore in 2016. Host Ian Christe presents brand new tracks by Asphyx, Rotten Sound, Obituary, and Anaal Nathrakh, plus innovative and lethal death and grind by Asphalt Graves, Blood Incantation, Usurpress, Nails, Gruesome, Hannes Grossmann, and more. Know your Roots!
To order CHOOSING DEATH: The Improbable History of Death Metal and Grindcore, by Albert Mudrian, visit THIS LOCATION.
PLAYLIST:
ASPHALT GRAVES – "Angst and Praise" from THE NEW PRIMITIVE
BLOOD INCANTATION – "Starspawn" from STARSPAWN
ASPHYX – "Forerunners Of The Apocalypse" from INCOMING DEATH
USURPRESS – "Behold the Forsaken" from THE REGAL TRIBE
ROTTEN SOUND – "Brainwashed" from ABUSE TO SUFFER
NAILS – "Violence Is Forever" from YOU WILL NEVER BE ONE OF US
NECROT – "Into the Labyrinth" from THE LABYRINTH
GORGUTS – "Besieged" from PLEIADES DUST
HANNES GROSSMANN – "Hail Satan" from THE CRYPTS OF SLEEP
NUCLEUS – "Starflyer" from SENTIENT
GRUESOME – "Dimensions Of Horror" from DIMENSIONS OF HORROR
OBITUARY – "Ten Thousand Ways to Die" from TEN THOUSAND WAYS TO DIE
ANAAL NATHRAKH – "Depravity Favours the Bold" from THE WHOLE OF THE LAW
Bloody Roots is Sound of the Beast author (and Bazillion Points publisher) Ian Christe's heavy metal history show on Sirius XM Liquid Metal channel 40. Since June 2004, each weekly show has examined another subgenre, band, movement, country, or theme in metal, punk, and heavy rock. The show is available on-demand online from SiriusXM.com.