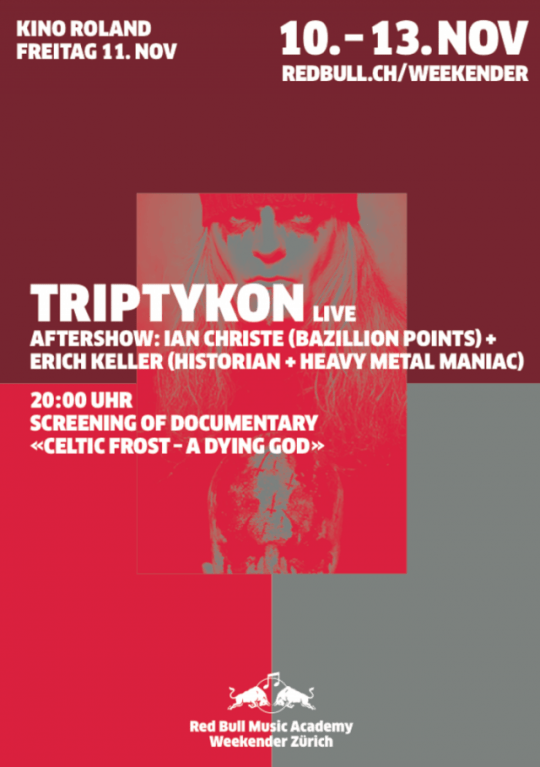 Red Bull Music Academy Presents A Conversation With Tom Gabriel Warrior & Triptykon Onstage In Zurich, Switzerland
ONLY DEATH IS REAL author Tom Gabriel Fischer's band Triptykon been invited by the Red Bull Music Academy to succeed a line of featured artists including luminaries such as Diamanda Galás or Stephen O'Malley. On November 11, 2016, the band will perform a special, intimate concert in its home town of Zurich, Switzerland, part of an evening celebrating the aura and lineage of Triptykon and Fischer's previous bands Hellhammer and Celtic Frost. The concert will take place at the Kino Roland, a unique and somewhat notorious cinema venue that will be converted into a small club for Triptykon's performance. 
The night kicks off at 6PM with a discussion session at the Lecture Room of Club Zukunft across the street from Kino Roland, featuring Hellhammer/Celtic Frost/Triptykon singer/guitarist Tom Gabriel Warrior and hosted by Bazillion Points publisher Ian Christe.
Triptykon's concert at Kino Roland will be preceded at 8PM by a special screening of the Celtic Frost: A Dying God (2008) documentary by director Adrian Winkler.
The concert will be followed by special metal DJ sets performed by two esteemed friends of the band: Ian Christe and historian and heavy metal maniac Erich Keller.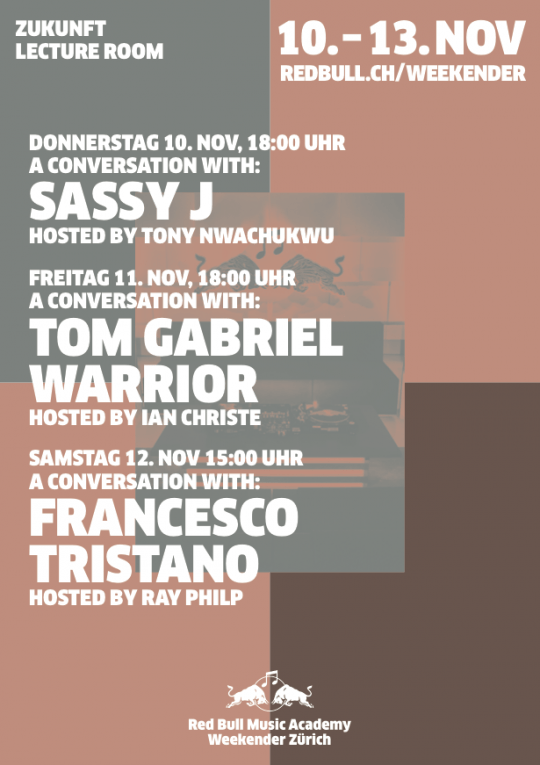 Timeline of events for Nov. 11:
6PM, Club Zukunft, Lecture Room: Conversation with Tom Gabriel Warrior, hosted by Ian Christe
8PM, Kino Roland: Celtic Frost: A Dying God documentary; followed by Triptykon onstage
Aftershow, Kino Roland: Metal DJs Erich Keller and Ian Christe
TRIPTYKON: http://www.triptykon.net/
RED BULL MUSIC ACADEMY: http://www.redbullmusicacademy.com/
ONLY DEATH IS REAL: An Illustrated History of Hellhammer and Early Celtic Frost 1981–1985