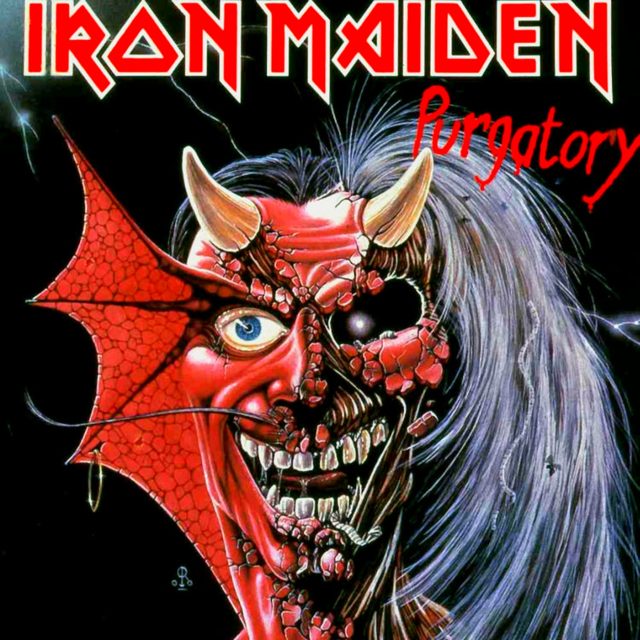 BLOODY ROOTS of the NWOBHM: When Hard Rock Became Heavy Metal
Week of November 12, 2016
Sat 11/12, 6PM ET
Sun 11/13, 1PM ET
Mon 11/14, 9AM ET
Tues 11/15, 4PM ET
Thurs 11/17, 9PM ET
The onset of the 1980s brought heavy metal to the forefront, thanks to the newfound energy and modernizing influence of the New Wave of British Heavy Metal, or NWOBHM. Bands like Diamond Head, Saxon, Raven, Iron Maiden, Blitzkrieg, Angel Witch, Tygers of Pan Tang, and hundreds more got down to business, producing DIY records that inspired the world and set the stage for the great 1980s heavy metal takeover everywhere. Join us, and know your Roots!
What came next? See how a bunch of Swiss headbangers inspired by the NWOBHM formed Hellhammer and gave birth to death metal and black metal in ONLY DEATH IS REAL: An Illustrated History of Hellhammer and Celtic Frost 1981–1985.
PLAYLIST:
DIAMOND HEAD – "The Prince" from LIGHTNING TO THE NATIONS
SAVAGE – "Let It Loose" from LOOSE N LETHAL
SWEET SAVAGE – "Killing Time" from KILLING TIME
HOLOCAUST – "Death or Glory" from THE NIGHTCOMERS
TYGERS OF PAN TANG – "Gangland" from SPELLBOUND
ANGEL WITCH – "Atlantis" from ANGEL WITCH
SLEDGEHAMMER – "Sledgehammer" from BLOOD ON THEIR HANDS
MOTÖRHEAD – "Tear Ya Down" from OVERKILL
RAVEN – "Hard Ride" from HARD RIDE 7″
VENOM – "Live Like An Angel, Die Like A Devil" from WELCOME TO HELL
WITCHFINDER GENERAL – "R. I. P." from DEATH PENALTY
SAXON – "To Hell And Back Again" from STRONG ARM OF THE LAW
A-II-Z – "Treason" from NO FUN AFTER MIDNIGHT
BLITZKRIEG – "Blitzkrieg" from BURIED ALIVE
ARAGORN – "Black Ice" from BLACK ICE 7″
IRON MAIDEN – "Purgatory" from PURGATORY
Bloody Roots is Sound of the Beast author (and Bazillion Points publisher) Ian Christe's heavy metal history show on Sirius XM Liquid Metal channel 40. Since June 2004, each weekly show has examined another subgenre, band, movement, region, or theme in metal, punk, and heavy rock. The show is available on-demand online from SiriusXM.com.