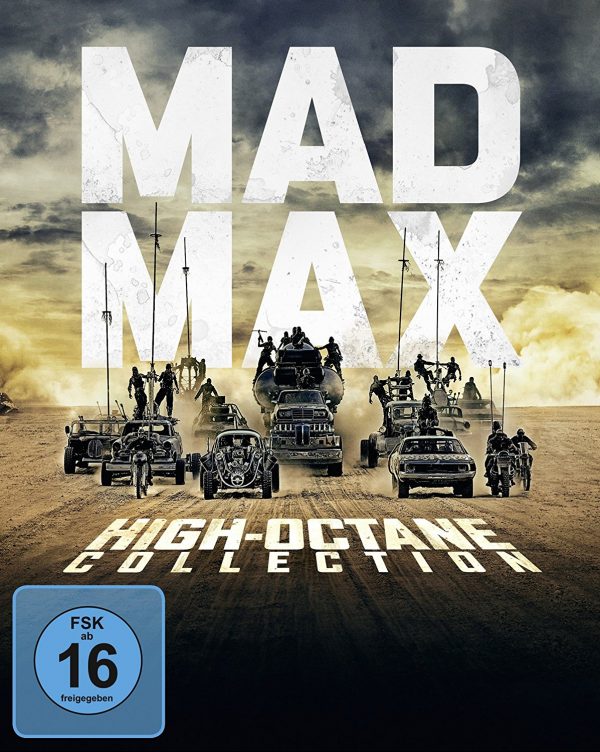 Tis the season to brace yourself for another headbanging guide to metal, punk, hard rock, horror, cult, and other outrage-related new Blu-ray releases. Here to help is Mr. Mike "McBeardo" McPadden, author of Heavy Metal Movies: Guitar Barbarians, Mutant Bimbos, and Cult Zombies Amok in the 666 Most Ear- and Eye-Ripping Big Scream Films Ever!
---
31 (2016)
https://www.youtube.com/watch?v=V3LkhWcKkGE
Rob Zombie's latest splat-schtick onslaught of copious carnage stars his regular coterie of collaborators (Malcolm McDowell, Meg Foster, Sheri Moon Zombie) in a cracked saga of rich sickos putting carnival workers through the paces of a maze-like game in which psychotic slaughter is its own reward.
MORE INFO: Rob Zombie's 31 Official Site
http://robzombie.com/tag/31/
---
HENRY: PORTRAIT OF A SERIAL KILLER – 4K SPECIAL EDITION (1986)
Henry: Portrait of a Serial Killer has inspired countless extreme metal makers with its pitch-dark, ultra-stark "you-are-there" spelunk into the homicidal hell of the titular slayer (Michael Rooker) and his dim-but-diabolical sidekick Otis (Tom Towles). The Special Edition Blu-ray issued for the film's 30th anniversary is loaded with lethally fascinating extras. Also check out McBeardo's tribute to the movie on CrimeFeed.
MORE INFO: Dark Sky Films
---
MAD MAX: HIGH OCTANE COLLECTION
Here they are, in one combustible package, writer-director George Miller's three luminously upgraded, extras-packed original post-nuke masterworks featuring Mel Gibson as honest-cop-turned-hardscrabble-desert-commando Max Rockatansky: Mad Max (1979), The Road Warrior (1981), and Mad Max Beyond Thunderdome (1985). Each epic is a symphony of punk aesthetics and metal virtuosity. Also in the box is Mad Max: Fury Road (2015) complete with a "Black-and-Chrome Edition" because "Chrome" sounds more "bad-asssss" than "white."
MORE INFO: Mad Max Movies Facebook page
https://www.facebook.com/MadMaxMovie/
---
PHANTASM (REMASTERED) (1979) and PHANTASM: RAVAGER (2016)
Visceral visionary Don Coscarelli launched horror to a plane of his own making in 1979 with his fearsomely original Phantasm. Aside from the on-screen guitar shredding of star Reggie Bannister, Phantasm boasts Angus Scrim as The Tall Man, interdimensional dwarves just beyond the door of a funeral parlor, and a flying chrome ball of brain-drilling death. As such, Phantasm is masterpiece of heavy metal music in sweeping cinematic form and the newly re-mastered Blu-ray edition is a must. Phantasm: Ravager, the fifth and final entry in the film series, reunites the original key players for a satisfying wrap up. Angus Scrimm died earlier in 2016 — so, yes, "phans," Ravager is really it.
MORE INFO: Diabolik DVD
http://www.diabolikdvd.com/category/Cult-Favorites/Phantasm-(Remastered)-(Blu~Ray).html
---
Read up, Johnny!