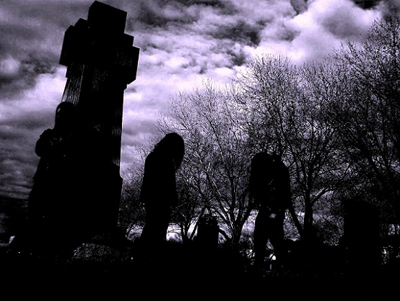 BLOODY ROOTS OF 2016 METAL INSTRUMENTALS
Week of Dec. 24, 2016
Sat 12/24, 6PM ET
Sun 12/25, 1PM ET
Mon 12/26, 9AM ET
Tues 12/27, 4PM ET
Thurs 12/29, 9PM ET
Host Ian Christe ("Sound of the Beast") sews tight another calendar year of metal history lessons with a not-so-silent night of bombastic and impressive metal instrumentals produced during 2016. Set aside the screams, the lyrical abominations, and the shoutalongs to instead savor an hour of instrumental mastery and musical revelations from across the metal landscape courtesy of Megadeth, Gojira, Russian Circles, Earthside, Vipassi, Arcade Messiah, Aluk Todolo, and more! Thanks for another year—know your roots!
Read a book from Bazillion Points while your mind follows the elaborate paths of this week's instrumental metal universe. 
PLAYLIST:
VIPASSI – "Benzaiten" from SUNYATA
MEGADETH – "Conquer or Die" from DYSTOPIA
RUSSIAN CIRCLES – "Calla" from GUIDANCE
GOJIRA – "Yellow Stone" from MAGMA
ARCADE MESSIAH – "Citadel" from III
EARTHSIDE – "The Closest I've Come" from A DREAM IN STATIC
ALUK TODOLO – "5:34" from VOIX
VIOLET COLD – "Magic Night" from MAGIC NIGHT
CHTHE'ILIST – "Le Dernier Crépuscule" from LE DERNIER CREPUSCULE
THE LUMBERJACK FEEDBACK – "Blackened Visions" from BLACKENED VISIONS
Bloody Roots is Sound of the Beast author (and Bazillion Points publisher) Ian Christe's heavy metal history show on Sirius XM Liquid Metal channel 40. Since June 2004, each weekly show has examined another subgenre, band, movement, region, or theme in metal, punk, and heavy rock. The show is available on-demand online from SiriusXM.com.