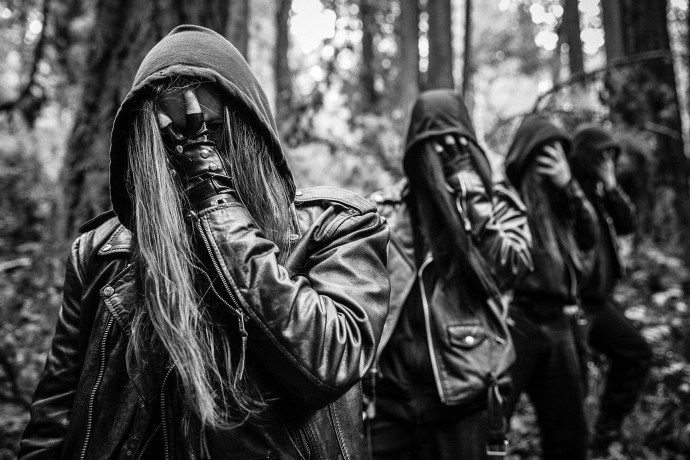 Bloody Roots Selects Standout 2016 Metal Debuts on SiriusXM
Week of January 7, 2017
Sat 1/7, 6PM ET
Sun 1/8, 1PM ET
Mon 1/9, 9AM ET
Tues 1/10, 4PM ET
Thurs 1/12, 9PM ET
This week's very recent metal history lesson brings the new year an hour of some of the strongest, most original debut metal albums of 2016. Prepare for a stunning display of technical wizardry, bleak darkness, and operatic drama—sometimes all at once—with freshly minted metal by Shed the Skin, Altarage, Chthe'list, Sumerlands, Knocked Loose, Oracles, Uada, Hyperion, Coma Cluster Void, and more! Embrace the future—know your Roots!
PLAYLIST:
SHED THE SKIN – "Putrid and Pious" from HARROWING FAITH
AYAHUASCA – "Violacion a Cielo Abierto" from HUAYRA
COMA CLUSTER VOID – "Iron Empress" from MIND CEMETERIES
ALTARAGE – "Altars" from NIHL
ASTRONOID – "Air" from AIR
ENTHEOS – "Perpetual Miscalculations" from THE INFINITE NOTHING
CHTHE-ILIST – "Voidspawn" from LE DERNIER CREPUSCULE
KNOCKED LOOSE – "Deadringer" from LAUGH TRACKS
SUMERLANDS – "The Guardian" from SUMERLANDS
HYPERION – "Primal Cosmic Ascendancy" from SERAPHICAL EUPHONY
ORACLES – "Scorn" from MISERYCORDE
UADA – "Devoid of Light" from DEVOID OF LIGHT
Bloody Roots is Sound of the Beast author (and Bazillion Points publisher) Ian Christe's heavy metal history show on Sirius XM Liquid Metal channel 40. Since June 2004, each weekly show has examined another subgenre, band, movement, region, or theme in metal, punk, and heavy rock. The show is available on-demand online from SiriusXM.com.