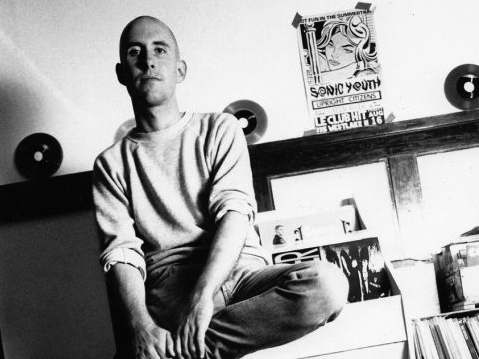 Bruce Pavitt with Experiencing Nirvana: Grunge in Europe, 1989
Bazillion Points author and Sub Pop Records co-founder Bruce Pavitt has been a constant presence in tech news lately, thanks to his audience-empowering remix app 8Stem. The free iOS and upcoming Android apps enable allows users to break down licensed music to core elements (the eight "stems"); rework those basic components; and then share the new versions online. Song creators get a piece of the action via royalty payments.
The first musician up on the 8Stem platform is Soundgarden guitarist Kim Thayil, who provided an original new song for the app's launch. At present, a few dozen additional artists including the Mast, Levitate, Kung Foo Grip, and Yaima have tracks on hand to bend, shape, and otherwise customize at will.
As Pavitt told Billboard, "My son hasn't purchased music in two or three years. But what he will purchase every single day is games. He's looking for engagement. Young people are motivated by engagement and social recognition."
Pavitt believes 8Stem is a logical step in the democratization and sharing of independent music, which he sees as sorely needed in a music landscape dominated by corporate radio and three lone major labels.
"To me the core values of an indie record label should be creativity and resourcefulness," he recently told Music Business World Wide. I think there's more creativity happening in TV shows like Mr. Robot or Black Mirror, every episode of which has provoked me into thinking about the world in a different way. Black Mirror creator Charlie Brooker is a revolutionary. I don't see that personality in the music industry right now."
"We're either going to go down in flames," he says of 8Stem, "or we're going to represent one of the biggest shifts in the 130-year history of the recording industry."
For a deep, richly entertaining exploration of Bruce Pavitt's prior contributions to cutting-edge cultural changes, check out his two Bazillion Points releases: Experiencing Nirvana: Grunge in Europe, 1989 and Sub Pop: The Subterranean Pop Music Anthology, 1980-1988.