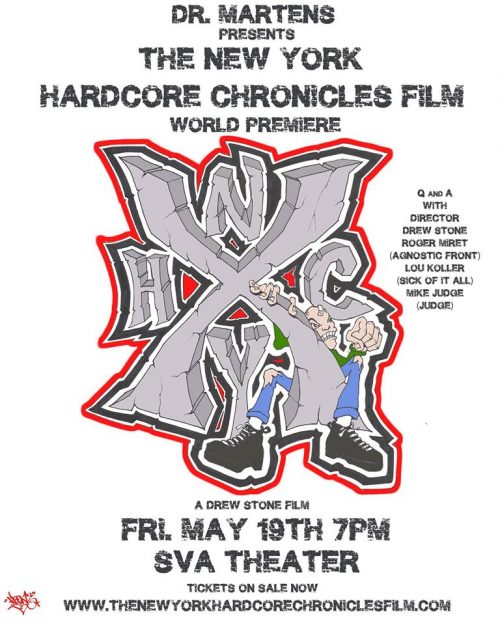 The New York Hardcore Chronicles Film trailer
Tickets for the May 19 world premiere of The New York Hardcore Chronicles Film are on sale now. This long-awaited documentary by Antidote singer Drew Stone will sell out by the end of the day, so make your move and score tickets here:
http://www.thenewyorkhardcorechroniclesfilm.com
The night will begin with a special red carpet event with DJ Frank Molina, so come early and be a part of a unique evening. DVDs will be available at the screening, and will include a free signed poster by the director. The post-screening party at 2A in the Lower East Side starts at 11:30PM.
The gala event and family reunion takes place two nights prior to the Black N' Blue Bowl, kicking off May 21 at Webster Hall in Manhattan, featuring the reunited Rest In Pieces, Token Entry, and many more.
See you there!
https://www.nyhcbook.com/