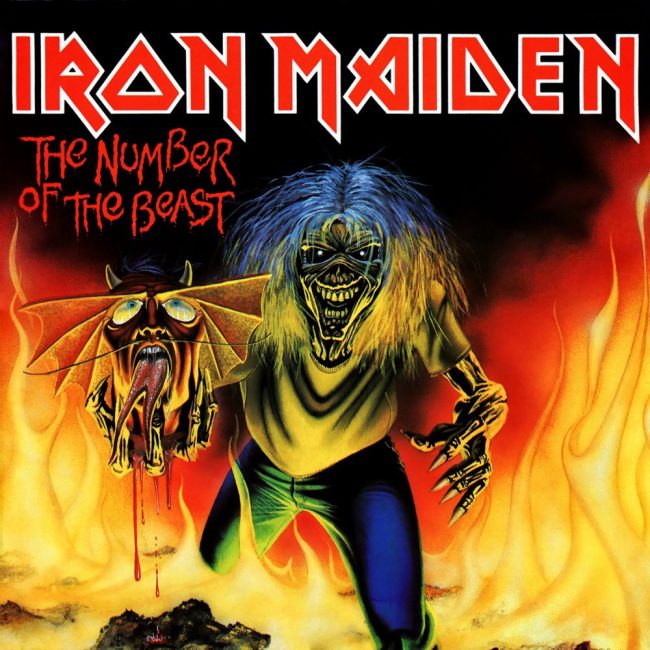 ROOTS CELEBRATES 35 YEARS OF IRON MAIDEN'S NUMBER OF THE BEAST
Week of March 18, 2017
Sat 3/18, 6PM ET
Sun 3/19, 1PM ET
Mon 3/20, 9AM ET
Tues 3/21, 4PM ET
Thurs 3/23, 9PM ET
On March 22, 1982, British heavy metal favorites Iron Maiden released NUMBER OF THE BEAST, a barnstorming assault of instant classic anthems introducing new singer Bruce Dickinson and catapulting the band into worldwide headlining status. This week we celebrate the impact, track by track, featuring early live versions, B-sides, and covers in various different styles by Dream Theater, Kreator, Tankard, Solitude Aeturnus, and Steel Prophet. Woe to you of earth and sea, for it is time to know your Roots!
For the details on Iron Maiden's role in metal history, seek out SOUND OF THE BEAST: The Complete Headbanging History of Heavy Metal, by Ian Christe
PLAYLIST:
DREAM THEATER – "Invaders" from THE DREAM OF THE BEAST
IRON MAIDEN – "Children Of The Damned" from BEAST OVER HAMMERSMITH
TANKARD – "The Prisoner" from THE BIG TEUTONIC 4
DARK TRANQUILLITY – "22 Acacia Avenue" from THE GALLERY
KREATOR – "The Number of the Beast" from PHANTOM ANTICHRIST
IRON MAIDEN – "Run to the Hills" from ROCK AM RING 2014
STEEL PROPHET – "Gangland" from GENESIS
IRON MAIDEN – "Total Eclipse" from NUMBER OF THE BEAST REMASTER
SOLITUDE AETURNUS – "Hallowed Be Thy Name" from A CALL TO IRONS
ZWAN – "The Number of the Beast" from SPUN
ROOTS is Sound of the Beast author (and Bazillion Points publisher) Ian Christe's metal history show on Sirius XM Liquid Metal channel 40. Since June 2004, each weekly show examines another sound, subgenre, band, movement, region, happening, or milestone in metal, punk, and heavy rock. Current episodes are available on-demand online from SiriusXM.com.