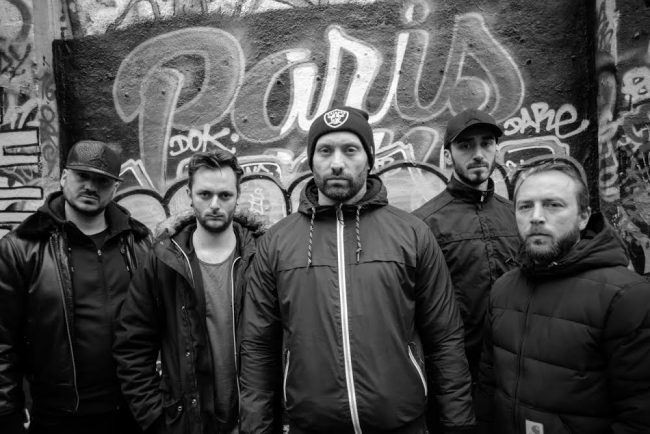 ROOTS OF EUROPEAN HARDCORE
Week of April 15, 2017
Sat 7/15, 6PM ET
Sun 7/16, 1PM ET
Mon 7/17, 9AM ET
Tues 7/18, 4PM ET
Thurs 7/20, 9PM ET
Fly into a whirlwind pit tour of Europe, featuring over 30 years of classic and state-of-the-art hardcore punk from Germany, Sweden, Spain, Finland, Italy, France, the Netherlands, Belgium, and beyond. Nearly two dozen tracks by Raw Power, Cripple Bastards, BGK, Manliftingbanner, Black Uniforms, Svffer, Black Uniforms, Born from Pain, Inferno, Kickback, and others. Know your Roots!
Beat down your brain with a visit to the Bazillion Points HARDCORE PUNK SECTION, stacked with books filled with hundreds of crucial photos and writing by members of Black Flag, Madball, G.B.H., Circle Jerks, Suicidal Tendencies, Minutemen, Meatmen, and much more.
PLAYLIST:
SKITSYSTEM – "Apokalypsens Svarta Änglar" from STIGMATA
AVSKUM – "Mighty Hands Bloody Hands" from CRIME & PUNISHMENT
BLACK UNIFORMS – "The Smell of Death" from SPLATTER PUNX ON ACID
BRUCE BANNER – "I've Had it With Humanity" from I'VE HAD IT WITH HUMANITY
ABHINANDA – "Competition in Hatred" from SENSELESS
RIISTETYT – "Valhalla" from KORPPIEN PARAATI
RATTUS – "Reaganin Joululahja" from WELCOME TO 1984
TERVEET KADET – "Muutosprosessi" from MUSTA HETKI
BGK – "Blank Stare" from NOTHING CAN GO WROGN
RAW POWER – "I Do What I Like" from WOP HOUR
INDIGESTI – "Mass Media" from WRETCHED SPLIT
CRIPPLE BASTARDS – "Italia la Merda" from YOUR LIFE IN CHECK
BORN FROM PAIN – "Cause and Effect" from DANCE WITH THE DEVIL
MANLIFTINGBANNER – "Never Again" from RED FURY
WORLD EATER – "About to Fall" from WORMFEAST
BRIGHTSIDE – "True Force" from TRUE FORCE
SVFFER – "Destructiv" from EMPATHIST
YACOPSAE – "Schwein" from TANZ GROSNY TANZ
INFERNO – "Ram it Up" from TOD UND WAHNSINN
INVASION – "Destruction" from INVASION
KICKBACK – "Kingdom" from FOREVER WAR
LESPIRIT DU CLAN – "Rat de Villes" from CHAPAITRE VI
NASTY – "At War With Love" from AT WAR WITH LOVE
Roots is Sound of the Beast author Ian Christe's heavy metal history show on Sirius XM Liquid Metal channel 40. Since June 2004, each weekly show has examined another subgenre, band, movement, country, or theme. The show is available on-demand online from SiriusXM.com.