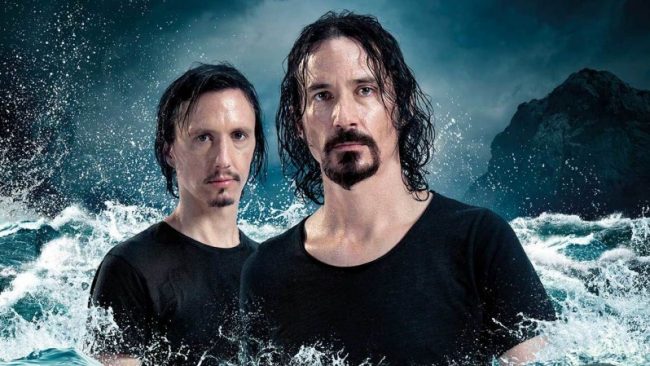 Roots of Family Bands in Metal on Sirius XM
Week of June 17, 2017
Sat 6/17, 6PM ET
Sun 6/18, 1PM ET
Mon 6/19, 9AM ET
Tues 6/20, 4PM ET
Thurs 6/22, 9PM ET
Metal history is all relative this week as Ian Christe spotlights heavy bands featuring brothers and sisters. Join the Cavalera, Schenker, Tardy, Adler, and Abbott clans and others as we hear tightly knit tracks by Gojira, Obituary, Sepultura, Evile, Decapitated, Krisiun, At the Gates, and many others. Shake the family trees, down to the Roots!
PLAYLIST:
GOJIRA – "The Heaviest Matter of the Universe" from FROM MARS TO SIRIUS
SEPULTURA – "Arise" from ARISE
SCORPIONS – "Another Piece of Meat" from LOVEDRIVE
SAVATAGE – "Sirens" from SIRENS
ARCH ENEMY – "Bury Me an Angel" from BLACK EARTH
KRISIUN – "Ethereal World" from WORKS OF CARNAGE
OBITUARY – "Insane" from FROZEN IN TIME
LAMB OF GOD – "The Black Dahlia" from NEW AMERICAN GOSPEL
ROCK GODDESS – "Hold Me Down" from HELL HATH NO FURY
KITTIE – "Cut Throat" from IN THE BLACK
MISFITS – "Death Comes Ripping" from EARTH A.D.
ANATHEMA – "The Silent Enigma" from THE SILENT ENIGMA
DECAPITATED – "Spheres of Madness from NIHILITY
DEICIDE – "They Are the Children of the Underworld" from ONCE UPON THE CROSS
EVILE – "Enter the Grave" from ENTER THE GRAVE
TRES DIABLOS – "Heard it on the X" from ECW EXTREME MUSIC
AT THE GATES – "At War With Reality" from AT WAR WITH REALITY
Roots is Sound of the Beast author and Bazillion Points publisher Ian Christe's heavy metal history show on Sirius XM Liquid Metal channel 40. Launched in June 2004, each weekly show has examined another subgenre, band, movement, country, or theme in metal, punk, and heavy rock. Past episodes are available on-demand online from SiriusXM.com.